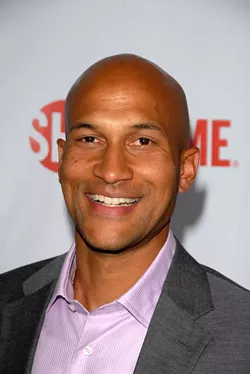 In case you stayed off the internet last night you might have missed that the cast for the new
Lion King
remake was announced, and holy shit, the casting is truly amazing.
Metro Detroit's Keegan-Michael Key (who you may remember from
Key & Peele
or Netflix's
Friends From College
) will have the honor of playing one of the pesky hyena's named Kamari.
And while Key's casting is extremely exciting, what had us almost falling out of our chairs was when we learned that Beyoncé is officially playing the role of Nala, alongside Donald Glover playing Simba, and James Earl Jones reprising his role of Mufasa.
#TheLionKing. 2019. 🦁👑 pic.twitter.com/UMJo18FwDt

— Disney (@Disney) November 1, 2017
Other incredible cast members include Alfre Woodard as Sarabi, John Oliver as Zazu, Seth Rogan as Pumba, and Billy Eichner as Timon.
While no exact date is set for like film besides "2019," we do know what the film will look very similar to what Disney's recent
Jungle Book
movie that had Bill Murray in the cast.
Now let the countdown to 2019 begin!