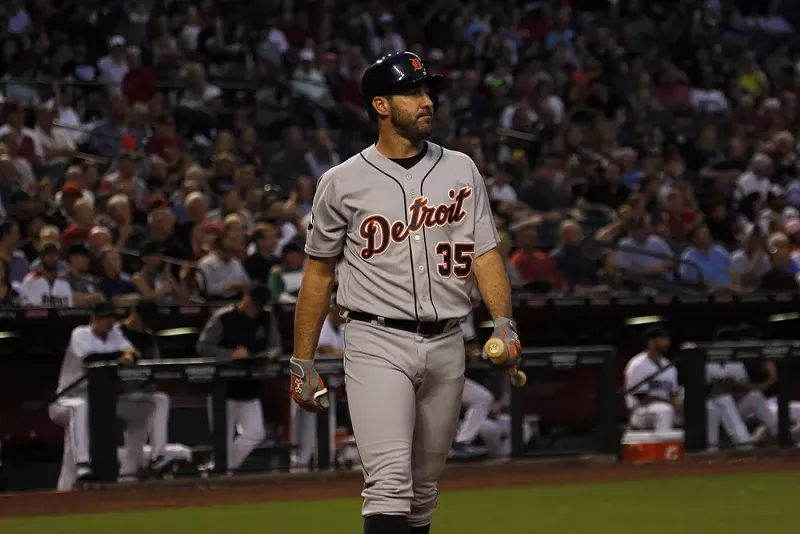 In September, the Detroit Tigers traded favored pitcher Justin Verlander to the Houston Astros. Verlander — and his fiancé Kate Upton — had been beloved public figures to locals, and the news that he'd be playing for Texas came as a shock to some.
But, the trade has proven fruitful for Verlander. The Astros won the World Series last night and the pitcher is now the owner of a World Series ring.
Despite the trade, the Detroit Tigers organization still seem to hold Verlander in high esteem. They tweeted a congratulations message to the pitcher around midnight last night.
For someone who has earned several honors over his career, we know this one is special. Congrats @JustinVerlander.

— Detroit Tigers (@tigers) November 2, 2017
In a show of love for the city he spent over a decade pitching for, Verlander also spoke lovingly about Detroit and Tigers fans in a post-win interview.
As he was basking in the glow of his first #WorldSeries title last night, @JustinVerlander remembered the love from #Tigers fans. pic.twitter.com/f5cPeAf4s8

— Freep Sports (@freepsports) November 2, 2017