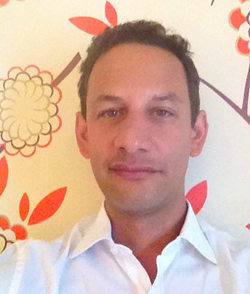 MOCAD curator at large Jens Hoffmann has stepped down from his role at the Detroit art museum following allegations of sexual harassment.
"MOCAD has accepted Jens' resignation," museum director Elysia Borowy-Reeder told
Metro Times
via email on Friday. "At this time he feels that it is best for MOCAD that he resign from his position. Yesterday, the MOCAD Board held a special meeting to discuss the matter. The Board has accepted his resignation."
Earlier this month,
Artnews reported
Hoffmann was suspended from all ongoing projects at New York's Jewish Museum following allegations of sexual harassment brought to the museum's attention in November. That same month it was announced Hoffmann would leave his post as co-artistic director at Cleveland's FRONT Triennial effective immediately. Previously,
MOCAD said
it would place Hoffmann on an unpaid leave of absence until a decision was made.
The specific allegations against Hoffman have not been made public.
Artnews
reported
that according to The Jewish Museum, an "unspecified number of staffers came forward with allegations of sexual harassment experienced during Hoffmann's tenure, which began in 2012." In a statement to
Artnews
, Hoffmann said that neither he nor his lawyer had been presented with details about the nature of the allegations, or even who made them.
In
a statement
sent to
Artnews
, Hoffmann said he had "never knowingly or purposefully behaved in a bullying, intimidating, harassing, or sexually inappropriate manner." He also said he "deeply and profusely" apologizes for his actions and that he would "take extra care in this regard in all my actions going forward."
Borowy-Reeder says the museum will assemble a committee of board members, key stakeholders, and staff to begin an international search for a new curator in early 2018.