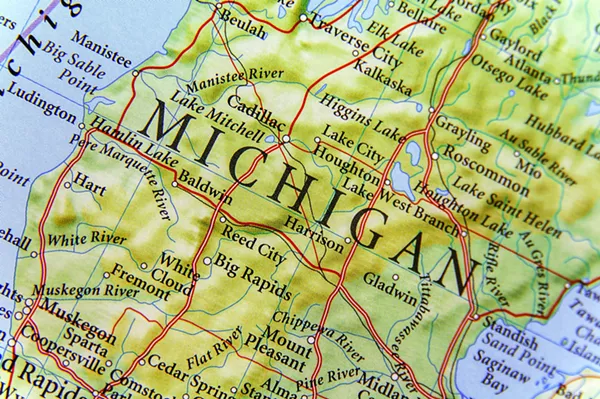 Today is a special day for Michiganders — it's the Great Lakes State's birthday! On this day in 1837, the state was officially admitted to the Union, making it the 26th state to join the good old U.S. of A.
Almost two centuries later, Michigan remains a place of both natural beauty and industrial might. We have a
thriving manufacturing industry
as well as some of the
most stunning vistas
in the country — nah, the world.
We could wax poetic all day about the prodigious nature of this state, but you need only to take a look at photos of our
beaches
, idyllic
small towns
, serene
hiking trails
, and that nebulous place we like to call "
Up North
" to understand why we feel so proud to call this state home.
OK, this is starting to sound like a
Pure Michigan
commercial.
Looking for ways to celebrate this exciting day? You could throw a Made-in-Michigan party using all locally made goods. Here's a
how-to guide
. Or you could look at these
cool old state maps
. Or you could consider our wealth of stunning,
historic churches
. Or you could ponder the legacy of the
Ford Motor Company
and its effect on the state.
There are also a lot of
brand names
that come from Michigan. You could add them to your grocery list — hey, it's just a suggestion!
You could also go to a party at Arbor Brewing Company, they're throwing shindigs at their
Ann Arbor
and
Ypsilanti
locations. The DNR Outdoor Adventure Center is also having a party a
celebration
.
Happy 181st birthday, Michigan! You look great!