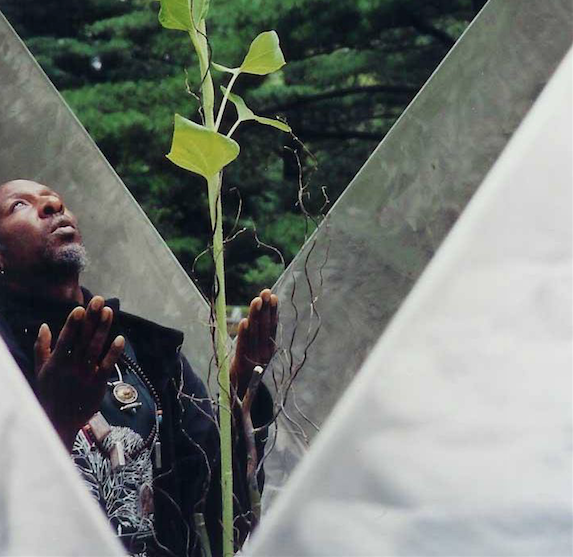 In recent years, millennials have been credited with killing off once-popular
chain restaurants
,
the pet food industry
,
big dairy
, and, in
New York City, public sex
. One thing they are keeping alive, however, is
plants
— as in those oh-so-Instagrammable houseplants, flowers, succulents, orchids, Bonsai trees, you name it. Worshiping at the altar of flora and fauna (and beautifying said altar) is Anthony Ward, author of
Being With Flowers: Floral Art as a Spiritual Practice
.
In his book, which offers guided meditations, creative exercises, and flower arranging tutorials, Ward suggests that connecting with flowers is a pathway to a more peaceful life. More than a silent practitioner, in recent years, Ward has expanded his work to performative demonstrations, which has led him to share international stages with the likes of
Flying Lotus
and
Bobby McFerrin
. Ward will appear at Armageddon Beach Party for a book reading and demonstration. He will make his performative Detroit debut later in the evening, however, at Tangent Gallery as part of
FutureDream3 festival
, featuring music by Tetra Music Project and
Jena Irene Asciutto
, as well as "botanical burlesque."
Event begins at 2 p.m. on Saturday, Dec. 21, at Armageddon Beach Party, 1517 Putnam St., Detroit; 313-704-4407; armageddonbeachpartydetroit.com. Admission is $7.

Get our top picks for the best events in Detroit every Thursday morning. Sign up for our events newsletter.