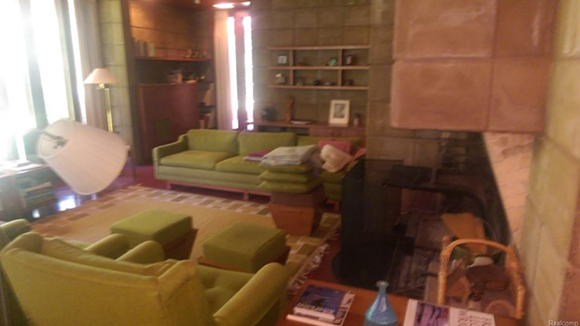 Excuse us while we scream.
This
beautiful, well-kept Frank Lloyd Wright
home just hit the market for the first time ever.
The four-bed, two-bath home was built in 1951 and is a classic
FLW
build, situated in a Wright-designed subdivision called The Acres in Galesburg, Michigan.
We are perspiring with excitement.
The single-story home is a sprawling 2,429-square-feet situated on an acre of land filled with mature trees. The home, along with the subdivision where it is located, is on the National Park Service's National Registry of Historic Homes. It is outfitted with "custom-milled Honduran mahogany" and features include 12 rooms, a fireplace, floor-to-ceiling windows, skylights, built-ins, and a mid-century modern design that will have you drooling.
No, we are not making a commission on the sale of this home.
The house, which is going listed at $510,000, has only ever been owned by one family, which makes it that much cooler and also decreases the likelihood of ghosts. Ghosts should always be considered when purchasing a new home.
One draw back is that there is no garage. But, there is a shed and a car port and with an acre of land anything is possible, right?