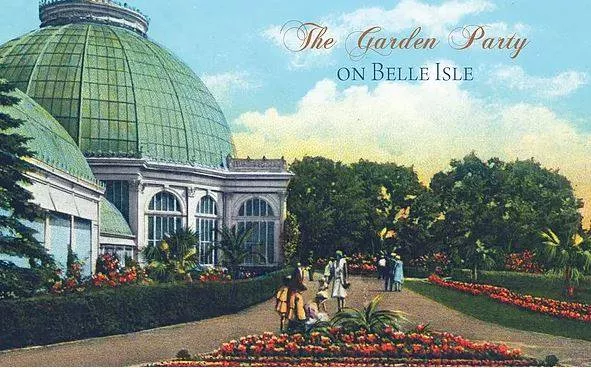 The
Belle Isle Aquarium
and the Anna Scripps Whitcomb Conservatory are the crowned jewels of Detroit's island park — it's hard to argue otherwise. While the rest of the park lies all but dormant in the winter, these structures welcome visitors into their warm fold all year round.
As summer is coming to a close, we have fewer and fewer chances to admire their exterior beauty, so we've got to make each and every one count.
For the last 10 years the Belle Isle Conservancy and leaders of the Grosse Pointe area's garden club communities have put together an idyllic garden party that takes place just outside the ever-popular Conservatory. Guests are invited to sip cocktails and nosh on strolling hors d'oeuvres under a tent on the Conservatory grounds. This year local crooner Ben Sharkey will provide entertainment, and there will be an art installation by John Sauve. The money raised at the Garden Party will go toward funding outdoor lighting for the Conservatory.
The party starts at 5:30 p.m. on Tuesday, Sept. 12. The Conservatory is located at 900 Inselruhe Ave., Detroit. For more information call 800-447-2757 or go to belleisleconservancy.org. Tickets are $50 to $500.