Eric Andre has been touring with his high-energy comedy show, described as "GG Allin meets Gallagher," so you know it's gotta be good.
Andre's bringing his explosive personality to the Crofoot Ballroom on Tuesday, September 13th.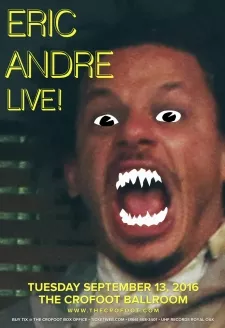 For a taste of what you might be getting into, check out some
"fun" stuff on his website
, or some clips from his hit Adult Swim series, the
Eric Andre Show
, like
this one
where he makes a fool of local emcee Danny Brown and other popular rappers.
Doors are at 8pm, tickets are $20. Also, don't forget your poncho. Tix and more info available
here
. Bird up.