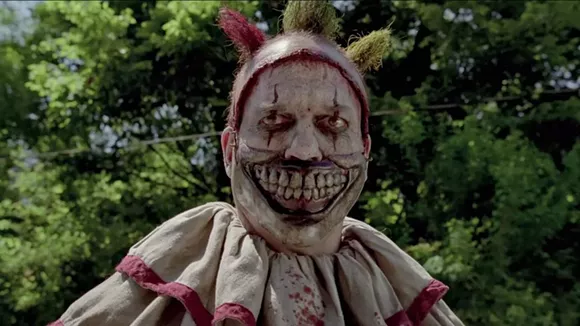 There have recently been a flurry of news reports about a cluster of creepy clown sightings in Greenville County, South Carolina.
If that sentence alone isn't enough to make you feel weird inside, then we'd like to add that these reports include sentences like,
"One resident said she saw a clown with a blinking nose standing beside a dumpster at 2:30 a.m. Other children came forward claiming clowns attempted to lure them into the woods with money and that the clowns 'live in a house by a pond deep in the woods.'"
Cue a lifetime of nightmares.
Yea, this whole thing is enough to strike fear in even the most stoic of hearts, but one local (and super famous) group of clowns wants to put your fears to rest.
Jason Webber, Insane Clown Posse and Psychopathic Records' public relations specialist, had this to say about the recent sightings:
So, put down your pitchforks, folks! ICP says this is totally normal.