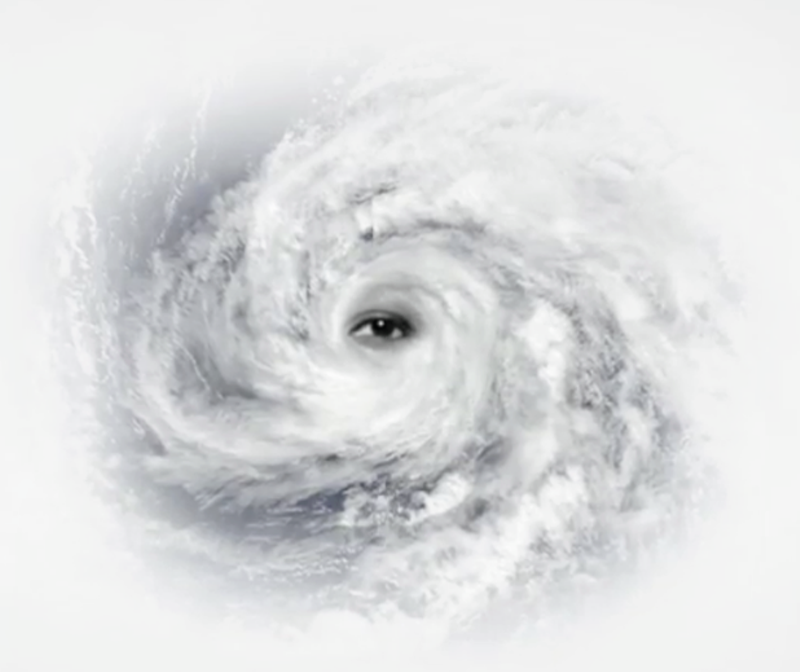 When I think of a powerful expression of nature and its complex beauty, I think of a hurricane, with its enormous reach, peaceful center, and capacity to transform boundaries of where land meets water meets air. After surviving Hurricane Irma and living
to write about it
, I have come to understand and appreciate the power and soul of nature and its capacity to express the harsh physics and loving spirit of the universe, unaccountable to the whims of human follies and intervention. When I think of the powerful expression of the human supernatural and its complex majesty, I think also of Aretha Franklin, a blessed hurricane of love, soul, and justice.
It has been not long since our Queen of Soul — force of nature, a gift from the heavens — left us. The loss is still fresh as we continue to mourn, reflect, and find our unique way to both collectively and personally celebrate her life, legacy, and greatness as an American legend and worldwide soul ambassador. She gave us so much. She taught us the power of respect, grace, and our responsibility to think. She inspired multiple generations from multiple places: spiritual, social, cultural, and political. Her voice led a grieving nation through our lowest moment with the death of Dr. Martin Luther King Jr. and to our most resurrective high with the inauguration of President Barack Obama.
The loss of Aretha Franklin is very deep and quite immeasurable, especially for us Detroiters. This was ever so evident with the epic nine-hour Greater Grace funeral fit for royalty. I never thought a funeral could be a conference, festival, and family reunion all wrapped into one space and time, with all of the media drama that comes with family. This event also caused us to think, talk, and write about an unforgettable woman, era, and the great city of Detroit and culture that produced her. In the piece,
"Aretha Franklin: Detroit Conversation"
I co-wrote with Alisea Williams-Mcleod, another Detroit native, we discussed the past, present, and future of our hometown city, our black community, our country, and what we can learn from the life and art of Aretha Franklin.
For the opening of the
Supernatural Woman: Tribute to a Queen
at Irwin House, I created a special video poem piece featuring Sylvia L. Blalock on vocals. On the occasion of the closing of this show, I am honored to present to you my tribute "Hurricane Aretha: The Techno Remix" with Michal Rizman on beats. It is my hope we will continue to love and honor the legacy of Aretha Franklin for centuries to come.
Supernatural Woman: Tribute to the Queen
has as its closing a 1960s theme party hosted by co-curator John Sims and Irwin House with DJ Drake Phifer and catering by Maxcel Hardy from 8-11 p.m. on Saturday, Jan. 19, 2019 Irwin House Global Art Center & Gallery, 2351 W. Grand Blvd., Detroit; 313-932-7690; irwinhousegallery.org; Admission is free. Show runs through Jan. 21, 2019.
John Sims, a Detroit native, is a conceptual artist, writer and activist creating multimedia projects spanning the areas of mathematics, art, text, performance and political-media activism.
His work has been featured in the
New York Times
,
Washington Post
,
Wall Street Journal
, CNN, NBC News, USA Today, NPR,
The Guardian
, ThinkProgress,
Al Jazeera
,
Art in America
,
Sculpture
,
Science News
,
Nature
, and
Scientific American
. He has written for CNN,
Al Jazeera
,
The Huffington Post
,
Guernica Magazine
, and
The Rumpus
.

Get our top picks for the best events in Detroit every Thursday morning. Sign up for our events newsletter.