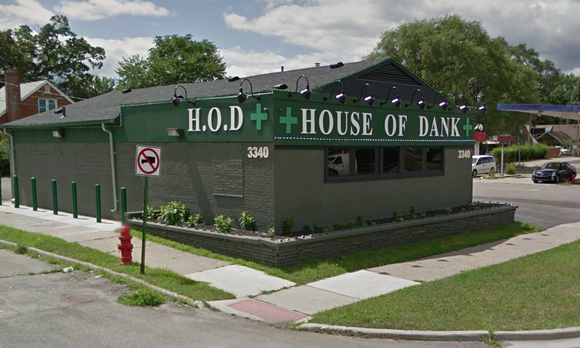 The House of Dank, a medical marijuana dispensary
we've giggled a bit about in the past
, is up to something seriously cool this week: having a neighborhood barbecue party and giving away hundreds of backpacks for kids returning to school.
This sort of "community outreach" is nothing new for HoD. The dispensary's Marvin Jamo tells us, "We do stuff like this every year." For instance, last year, around Thanksgiving, they gave away about 300 turkeys.
Jamo says it's a way of doing something for the community, and helping their patients out as well, or maybe simply helping out a patient's needier relative.
This Sunday, Jamo says, there will be a barbecue and back-to-school giveaway of 1,000 backpacks filled with school supplies, with the goal of helping parents that have children get their kids back in school. "At the end of the day," Jamo says, "you're helping out the community."
His business may be green, but Jamo has a heart of gold.

The barbecue and backpack giveaway begins at 3 p.m. and lasts until 5 or 6 p.m., Sunday, Sept. 4, at 3340 Eight Mile Rd., Detroit; 313-305-4040.