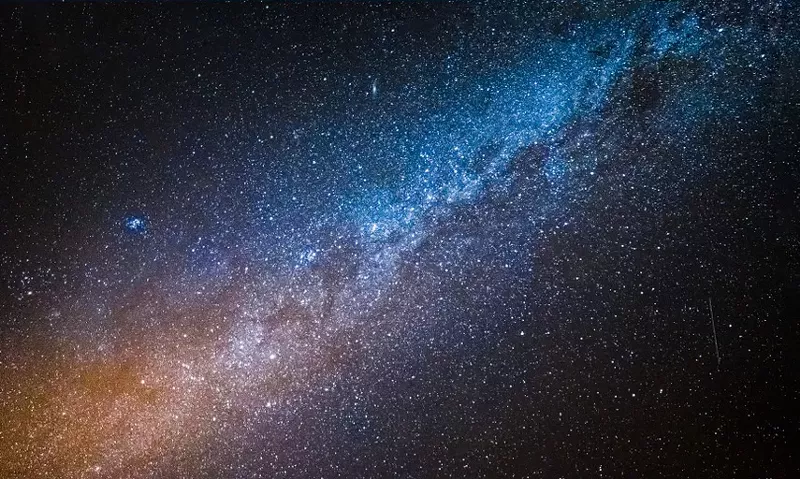 ARIES: March 21 – April 20
You are keeping your head above water in the midst of experiences that have you torn between the past and the future. As older patterns call you to wrestle with demons that have been chasing you around forever, new developments are ready to light you up. This new stuff is a blessing that comes with a few requirements. To benefit from the goodness it contains you are called to keep plowing through the wreckage of the past and use the wisdom you obtain to get big enough to hold space for the amazing possibilities that fill the ray of light that is shining on you now.
TAURUS: April 21 – May 20
You like having the sense that there is a "plan." It makes you more peaceful. The next few months could show you that "The Plan" is always in need of constant revision — especially now that we are living in the time of cosmic and financial whiplash. Watch and see what happens when the ones who can't keep their promises remind you how stupid you were to trust them again. Expect the unexpected. Your Higher Self knows more about what's going on than your mind. Many of you are up against situations that will call you to split, or take off much sooner than expected.
GEMINI: May 21 – June 20
Dawn has broken and the light at the end of the tunnel is showing you that it's safe to step out of your shell. You are ready to come alive. The battle between the need to conform and the desire to be who you are will find the latter winning hands down. A few weeks of nothing but what makes you happy will help you remember how to breathe. Once you get that down, the things that give you joy will be your guide and you will be free to redirect your life accordingly. Others will wake up, or they won't. Living your truth just might teach them how to connect with what's true for them.
CANCER: June 21 – July 20
Things have settled into a groove that makes you feel good about the fact that your life is under control. At a certain point, whatever is going on will start to get stale and you will come to realize that complacency is another word for stuck. If you could see your life from a bird's-eye view,you would know that there is a huge fork in the road ahead. By the time you get to it, the part of your being that knows what you're here for will have led you to the place that has the guts to embrace newness and change. This will require you to go out on a limb and put everything at risk to find yourself.
LEO: July 21 – Aug. 20
Having figured out what it takes to sink or swim, the last vestiges of whatever had you by the shorthairs have been displaced by the courage to follow your heart. As you contemplate the possibilities that line the road ahead, whatever the past few years have taught you has morphed into a priceless form of wisdom that you are ready to take to the bank. If it's time to move, go for it. If you have desires that involve getting out of the box to travel, study, or teach, it's your higher self lighting the way. Trust me: Now is the time, and whatever this is about, it's your turn to fly.
VIRGO: Aug. 21 – Sept. 20
After a long period of applying every ounce of your being to a situation that isn't changing fast enough, you are questioning every single choice you've ever made. Those who are usually there for you are fed up, or they have their own cross to bear. Sometimes we wind up between a rock and a hard place, in the middle of nowhere. It is up to you to get to the heart of the matter with no visible means of support. Faith is what saves us. Even when we've lost it, it is always there. Reclaiming yours will give you the strength to make your way through the dark night of the soul.
LIBRA: Sept. 21 – Oct. 20
The need to be willing to hear whatever we don't want to hear is a plate that all of us are being called to step up to. More than any of us, you guys are holding space for this theme, and your primary wounds are all over it. If your denial mechanisms are overdeveloped you are having a tough time knowing how to swim through this maze of transformation. In the end you will have to be totally honest, so why not start now and give everyone a chance to stay or go. The truth is, it's your turn to stand up and get real — and it's time for everyone involved to be willing to hear it.
SCORPIO: Oct. 21 – Nov. 20
Too much happening at once, along with the tendency to take everything too seriously, has got you in a bit of a bind. Telling you to lighten up would be easier if any particle of your being knew how. The next few weeks will require more attention to detail than usual. Your sense of timing needs to be well-honed and so does your ability to turn on a dime. What looks like it will go along in a straight line could change direction in a heartbeat. The trick to getting through this will involve knowing that your plans can't be written in stone, and being willing to lighten up and let go.
SAGITTARIUS: Nov. 21 – Dec. 20
Loose ends will always be an issue, so whatever has yet to get tied up in a bow, don't let it take your attention away from all the good stuff that's getting birthed in your life. I see opportunities to do things in a big way, or to be involved with large-scale, long-term projects that could make a big difference in your life, and maybe even in the world. The idea that nothing can stop you now is held in the piece that puts you at the center of a vortex around which everything revolves. Don't let your ego get too puffed up. Stay humble and keep putting your shoulder to the wheel.
CAPRICORN: Dec. 21–Jan. 20
After an extended period of caregiving and/or the stress that comes from running around like a chicken with your head cut off, you are somewhat settled, wondering what your life is all about. Coming back to center will be easy or hard, depending on what you find when you get there. In the end, all of us come down to nothing. The drama of your outer life isn't where you live. At the moment, this swirl of questions is distracting you from the truth, or bringing you closer to it. Check in at regular intervals, just to make sure you haven't lost yourself, or your power, to others.
AQUARIUS: Jan. 21 – Feb. 20
This is a critical moment. In the midst of things that look like business as usual, a new set of circumstances is emerging. Part of you feels this. In a few months, opportunities that have the potential to blow your current affairs out of the water will put you on the threshold of a choice. Looking at the question of, "Should I stay or should I go" is right around the corner. Keep yourself focused on the task at hand, but be mindful of the fact that whatever you are doing has already opened the space for the best part of what is yet to come to show up on your doorstep with bells on.
PISCES: Feb. 21 – March 20
You go between one thing and another without realizing how lucky you are to always have a way to make things work. If in your mind, there is pressure to make a choice, you might want to wake up to the fact that this business of riding two horses at once becomes an issue every time you're in the middle of a major shift. What looks old and outworn to you will keep you going until this new affair grows legs and starts walking and talking. Don't get stuck thinking you're not getting anywhere. Sometimes, one step forward and two steps back is how life gets the job done.
Stay on top of Detroit news and views. Sign up for our weekly issue newsletter delivered each Wednesday.