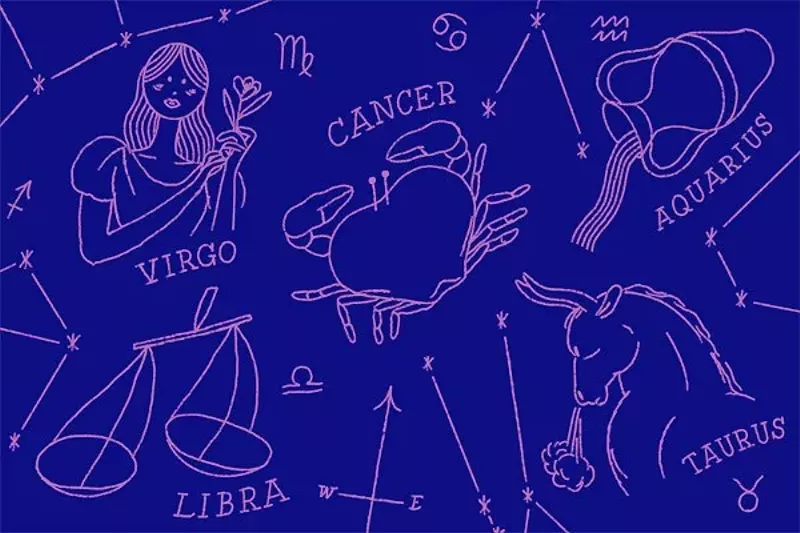 ARIES: March 21 – April 20
You're on the fence about what to do next. Having too many choices isn't your thing; neither is not being sure about how things will pan out. The good news is you happen to be free, and there's something to be said for that. Depending on your age, and where you are with yourself, the next few weeks will teach you a lot about what happens when the lords of karma show up to do a spot check. In some cases, it'll be time to pay the piper. For others, the fact that your dues have already been paid will open the space for pleasant surprises to open the door to the future.
TAURUS: April 21 – May 20
Surrounded by people whose motives are suspect, the best defense is to be more aware of their issues than they are. This is an awkward situation to be sure. At times like this, it helps to know that regardless of what others choose to do about themselves, your only choice is to take the high road. If it helps, one thing is for sure: We are at a point where actions that are based on fear and greed are bound to backfire. For now, keep an eye on the truth, even if it hurts, and trust life enough to know that the ones who are determined to take you for a ride will get hung up in their own Ptah.
GEMINI: May 21 – June 20
Blowing the lid off whatever it is that you just can't accept has made you realize how easy it is to hold ourselves back. Something huge is going on. For many of you, the change and activity is easy and obvious. For others, it's all too subterranean to figure out. It looks to me like you're having one epiphany after another, and life is teaching you how to ride waves of awareness and expansion without falling into the drink and getting wiped out by whatever makes us afraid. Smooth sailing? Not in this neck of the woods. Hold steady, with open eyes and a clear heart.
CANCER: June 21 – July 20
Everything you do is being guided by forces that speak to you from within. You've finally figured out that fate and free will are one and the same thing. With this in mind, the only prescription you can follow in your current situation will be the one you write for yourself. Don't let cultural or peer pressure force you to be something that you're not. And don't let those close to you give you the runaround: Life and love are about giving everyone plenty of room to be themselves. Others and their expectations vs. what will work for you are two different things.
LEO: July 21 – August 20
You could do this with your eyes closed. Somehow or other you've gotten into a comfortable rut, and you can't figure out why you feel like you're sleepwalking. Believe me when I tell you, you could use a transfusion because this isn't your thing. It's time to sweep the dust off whatever you don't want to see and clear the decks for a new beginning. You may not be feeling it now, but it's coming. In situations like this, it's always better to break free before the universe does it for you. Look around. Any signs of imbalance are there to remind you that it's time for a change.
VIRGO: August 21 – Sept. 20
All this chaos has you wondering where it's heading; either that, or it's driving you nuts. Remaining centered in the midst of this influx of change and growth is as much a part of the deal as any of the "stuff" that's turned your life into something you wish you could recognize. Too many transformational variables, along with unfinished business that always shows up when things get like this, beg you to haul back and temper your control needs with enough kindness to keep things in perspective. Getting a grip will involve staying clear under constant pressure to go haywire.
LIBRA: Sept. 21 – Oct. 20
Stop giving yourself a hard time for being who you are. At this point, your lessons involve having the courage to be up front about it. Others keep expecting something else from you, and they won't feel secure until they're absolutely sure that you and your priorities revolve around them. Those of you who want life to run smoothly are most likely telling them what they want to hear and wishing you didn't have to feel so compromised. Whenever you're ready, it's safe to come clean. You might be surprised to find out that others are big enough to love you unconditionally.
SCORPIO: Oct. 21 – Nov. 20
It's time to go easy on yourself. Too much trying to do it all has worn you down. Between living up to your own expectations and trying to be a perfect version of yourself in everyone else's eyes, you've lost sight of the fact that your inner child is flipping out. For the next few weeks, or for as long as it takes, you'd do well to tell everyone you're having a nervous breakdown and let them figure out how to deal with things. This is no reflection on you. It's OK to be fragile. We do our best work and grow by leaps and bounds when we're processing the rough stuff.
SAGITTARIUS: Nov. 21 – Dec. 20
With so many reasons to be grateful of late, you have been thanking God that you and yours have made it through the gauntlet. Reflecting on levels of change and heartache that could have easily decked you, your inner being is at home with the realization that whatever doesn't kill us makes us stronger. These moments of awareness are the gift that makes life worth all the tests and challenges. Of course there will be more of them, but on the back side of transformation, what happens next is of no consequence because you're at a point where you are ready for anything.
CAPRICORN: Dec. 21 – Jan. 20
If it's getting too comfortable inside this pressure cooker, maybe it's time for a reality check. You are totally immersed in a situation that is subject to change on a day-to-day basis. There is no need for any drastic moves. Whatever's supposed to happen will unfold in its own good time. For now the message is about finding ways to hold your own when everyone is asking you to hold theirs! Many things have started to disturb your sense of balance. Never fear. The winds of change will show up just in time to remind you once more that everything is in God's hands.
AQUARIUS: Jan. 21 – Feb. 20
So, lots of things have changed, and everything is being reevaluated in the light of what time and experience have taught you. Within that framework, other elements are kicking in to create a raft of surprises that may not fit in with your "plans." The saying goes that "When one thing changes, everything changes," and that is what's up at the moment. You've got questions about your work and your love life that require more than a superficial dose of introspection. The ability to read the writing on the wall and turn on a dime will come in handy for the next nine months or so.
PISCES: Feb. 21 – March 20
You might want to check out the prediction for Taurus this week; a lot of it applies to you. Along with that, I see oodles of pressure and external stress stretching your limits. If your inner child is screaming, and the thought that "this too shall pass" isn't working for you anymore, it might help to know that when we go through times like this, a huge amount of growth occurs. You may have no indication of how things will ultimately pan out, but all of this is perfect. At the moment it's your job to remember that the deeper we go, the darker it gets, and the brighter our light shines.
Stay on top of Detroit news and views. Sign up for our weekly issue newsletter delivered each Wednesday.