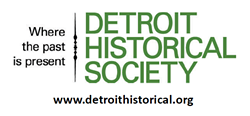 The
Detroit Historical Society
collections staff has been hard at work sifting through a treasure trove of vintage footage to create an archive for your viewing pleasure.
"An initiative is now underway to preserve, digitize, and share a sizable trove of video tapes and film reels, each of which hold pieces of the city's story," the Society's
YouTube
states.
They even put together a trailer filled with some of their best finds. Watch it below and feels all the feels.