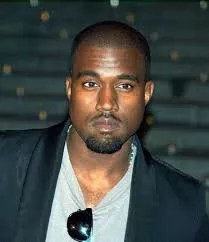 He's come a long way from being Usher's opening act at The Palace, but sounds like Kanye West is on a quest for upward mobility. After he finally released his seventh studio album The Life of Pablo, Ye went on another Twitter rant to let all of us know that he is $53 million in debt.

Now, whether this is a true statement or not, the people of Detroit know a thing or two about money problems and getting ourselves out of the red. Maybe the "greatest artist of all time" should take some notes, we are on a somewhat upward incline after all.

So here's our list of ideas to help Yeezy get out of debt, Detroit style!


1. Find a Dan Gilbert
There's no doubt that Dan Gilbert has had a hand in reshaping and branding Detroit into a booming metropolis, and Kanye could use someone like him to help him rebrand. Now, while Kanye took to Twitter to ask Facebook founder Mark Zuckerberg for cash (good one, Ye), we don't think that's going to pan out, so who can he turn to? Like any cash-strapped newlywed, his mother-in-law of course! Kris Jenner has molded her daughters into fashion and pop culture obsessed zombies icons, and we're sure Mama Jenner would know exactly what to do to turn Yeezy's public image around. We smell a E! show (Kim and Kanye Take New York, anyone? Just please Ryan Seacrest, do you dare send them here).
2. Make your music more accessible, asshole.
Kanye's latest album, The Life of Pablo, was only available to stream on Tidal, and now it's available to stream nowhere because he thinks it "still needs work". You know what else still needs work? Detroit. But you don't see us shutting anyone out. Besides, Kanye, YOU HAVE YOUR OWN RECORD LABEL, so why not open up shop just like local hero Jack White? Except, no wait, don't come here. Please.
3. Open up a franchise
There are so many franchises we don't have in the metro Detroit area. Yes, we have a Which Wich and a Kuzzo's Chicken and Waffles on the way, but what about Shake Shack or Jack in the Box? If Yeezy invested in one of these franchises in the Motor City, it would be a golddigger's dream. Happy wife, happy life.
4. Write a memoir
There has been a boom in books and memoirs that shed light on the great history and culture of Detroit like How To Live In Detroit Without Being A Jackass and Detroit: An American Autopsy. They not only open the eyes to locals, but out-of-towners who want to get a feel for the Motor City. What if Kanye wrote a memoir? Can you imagine if Kanye channeled his Twitter account into a giant rant-themed masterpiece? We smell a best seller!
5. Develop an app
There are tons of local Detroit-themed apps that highlight all the great things that are happening in the city and draw residents from the suburbs into the downtown area. Maybe Kanye should take note from his wife and our city and develop his own Yeezy app that could show all the good things Kanye has done. Show off his fashion brand, listen to exclusive tracks, or download Yeezy emojis!
6. Curate a music festival
Movement has been a staple in Detroit for years now, but with recent additions like Mo Pop and the newly announced Corktown festival it seems that a lot of artists will be hitting the stages this summer in Detroit. If Kanye curated his own festival he could hand pick the artists, chose a location, and even call the thing "Yeezy Fest". It's the perfect solution for someone who is obsessed with himself.
7. Get in on the real estate game
Mayor Mike Duggan just announced the Detroit Home Mortgage program that will help locals buy houses in Detroit neighborhoods. Kanye should jump in on the real estate business! Yeezy could buy, renovate, and flip houses to young yuppies in the city and make quite a profit.

Whatever Mr. Kardashian's plan may be, we hope some of these ideas might influence the greatest artist of all time to buckle down and get himself out of debt, or at least shut the hell up about it because people are out here with real problems, remember?

And if you have any ideas for Yeezy, please post them in the comments!