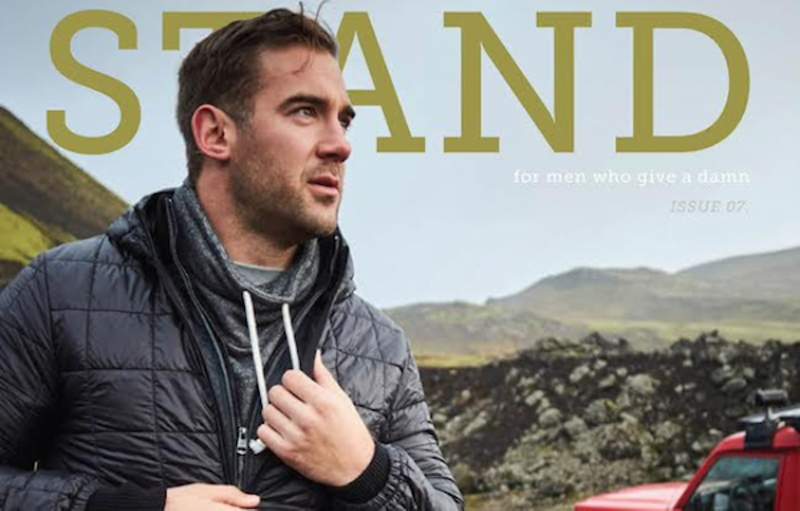 Last month, actress Alyssa Milano asked her followers to use the #MeToo hashtag to confront and denounce misogynistic behavior. Since then, social media have been flooded with stories of sexual assault and empathetic responses. By this point, a month later, we can safely say that millions of people, mostly women, have come forward as victims of misogynistic acts such as sexual assault, rape, or groping, mostly by men. The message is as clear as it is important: Abusers need to understand that their abuse will no longer be tolerated, and that their identities will be disclosed.
Given the dynamic — that it's mostly female victims discussing mostly male perpetrators — some people have wondered
what decent men should do to stand against sexual assault
, other than, well, continuing to be decent. Some ideas put forward include raising children to understand consent and trust, as well as calling out abuse in others. But wouldn't it be neat if men could tap into some well of ideas where you can be masculine and utterly decent at the same time? Where are the men who are inspiring their fellow men to be better?
At the risk of mentioning something
again
(or
again and again
), there's a local publication whose very reason for being is ensuring men find inspiration to be caring and loving people. It's called
Stand
magazine, "for men who give a damn," and it's been published for more than two years now by Farmington Hills-based editor Dwayne D. Hayes. You get the sense Hayes feels like the world is just now catching up to his mission when he says, "You don't have to read far in the news headlines to know there's never been a better time for a new kind of men's magazine."
There's a new issue out this month, and it's dedicated to men who help build community. The cover story is a profile of Lewis Howes, founder of the School of Greatness and author of the new book
The Mask of Masculinity
. The other stories also zoom in on men who are making a difference on such issues as cycling, gardening, and more.
With the holidays right around the corner, an issue or even a subscription might be the sort of thing to make a man in your life think twice about what masculinity is. For more information, see
www.stand-magazine.com
.