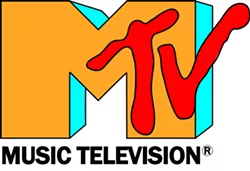 On this day, in the year of 1981 A.D., a cable channel known as MTV made its maiden broadcast. The Buggles "Video Killed the Radio Star" was the channel's first-ever transmission and history was forever changed.
The History Channel, which chronicles such things, says: "MTV went on to revolutionize the music industry and become an influential source of pop culture and entertainment in the United States and other parts of the world, including Europe, Asia and Latin America, which all have MTV-branded channels"
Of course, many have lamented that MTV (short of Music Television) no longer
plays
music, instead serving as a reality TV network or, more woefully, a place to stream endless
Ridiculousness
reruns. But, let us not forget that this (at times) revolutionary channel was also the birthplace of
The Real World, Total Request Live, Beavis and Butthead,
and
Celebrity Deathmatch.
However, the less said about the moronic atrocities that were
Newlyweds: Nick and Jessica,
and
Super Sweet 16
the better.
In honor of their 35th birthday, MTV launched this
new channel
, on which they'll be playing all your old favorites. Can you say, "binge watch"?