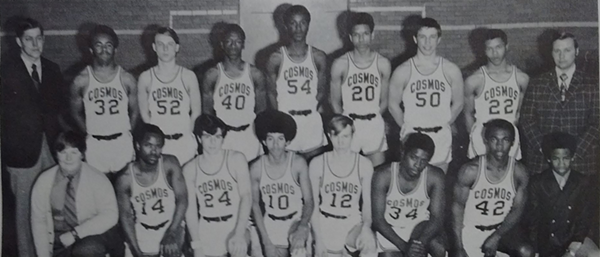 Normally, when you think of Hamtramck history, it's not unusual to focus on the high concentration of Polish people that used to set it apart as an ethnic enclave. "A Touch of Europe in America" was the old city slogan, and as late as the 1990s the city was still as much as 80 percent Polish.
And yet you'd be wrong to guess the city didn't also have a wealth of African American history worth exploring. An event next week at the Hamtramck Historical Museum will highlight that heritage, just in time for Black History Month.
One of the high points of that event will be the presentation of a special African American panel of the "Coming to America" mural being painted by artist Dennis Orlowski. The 12-foot-by-6-foot panel will feature black Hamtramck residents, many of them now living in the city, who have played a special role in making Hamtramck the diverse city it is today.
The event also will include a presentation by Hamtramck author and history maven Greg Kowalski on the contributions black residents have made to Hamtramck.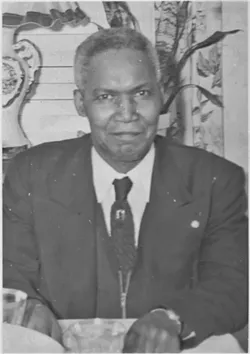 "This is going to be a real talk," Kowalski tells us. "We're going to cover how black people played a major role in there even being a Hamtramck. Without their support in the 1922 vote to incorporate as a city the vote might have swung away from incorporation, and Hamtramck likely eventually would have been annexed by Detroit. Their vote made the difference. We'll talk about Ordine Toliver, who was on the last village council in 1921. We'll talk about Dr. James Henderson, who was a black man on the first city council in 1922. Also, Dr. Haley Bell, who founded WCHB radio."
Kowalski says other eye-opening topics will include the effective integration of Hamtramck's police department and public schools, which took place as early as the 1920s. Also, despite these early achievements, race would play a role in the infamous "Urban Renewal" case, which resulted in a decree that affects the city to this day. "I personally knew many of the people involved," Kowalski says, "and lived in the area at the core of the case. I saw what happened and spoke with people who were at the center of this." As for hints about his insights, Kowalski says simply, "You may be surprised."
But organizers hope this event will be more than just white artists and presenters. They invite attendees to bring photos to share with others of their memories of Hamtramck. Needless to say, African Americans proud of their Hamtramck connections will be especially welcome to share.
This presentation will take place 6:30-8:30 p.m. Thursday, Feb. 22, at the Hamtramck Historical Museum, 9525 Joseph Campau, Hamtramck; 313–893–5027; hamtramckhistory.org. The event is free and open to the public, with light refreshments.