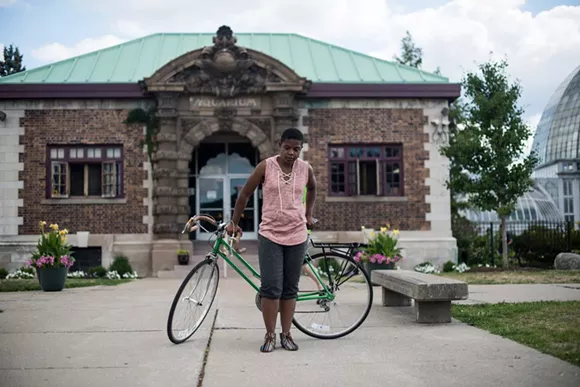 Wheelhouse Detroit is a bicycle retailer, repair shop, and the host of various themed bike tours around the city. Now, owner Kelli Kavanaugh has announced that the successful shop is planning to open a second location, this time in Hamtramck.
The shop will open in a 2,600 square foot storefront at 9401 Joseph Campau on Friday, Nov. 25. Customers of the Hamtramck location will get similar treatment to those who've visited the Atwater Street store; they'll have access to American (and Detroit!) made products including bikes, bags, and clothing, plus repairs, and other amenities.
Kavanaugh also worked with a local clothing designer named Sarah Ayres. Together they created a line of practical clothing for people who like to ride their bike to their day job. The line, which will be carried exclusively at the shop, includes ponchos, dresses, skirts, and caps.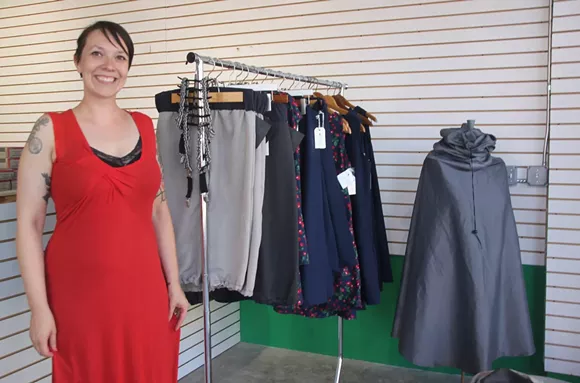 If November seems like odd timing to open a bike shop, Kavanaugh made the decision with good reason. With Wheelhouse Detroit business booming in the summer months, she needed to pick a time of year when things weren't as hectic. And the choice to move to Hamtramck was carefully made as well.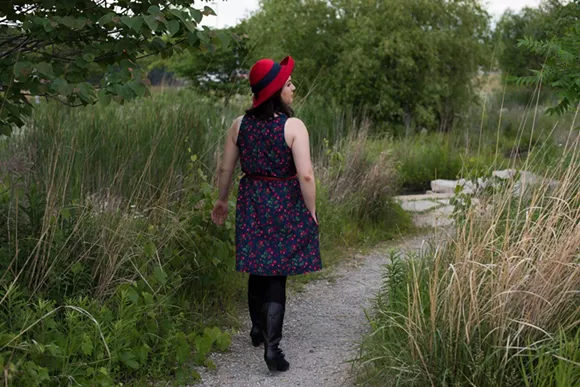 "I chose this location because of its diversity and walkability, along with the welcoming nature of the existing retailers in the community," Kavanaugh said in a press release.
Kavanaugh also plans to have bike tours going on from the Hamtramck locations come spring.
Wheelhouse Hamtramck will celebrate it's opening with a party on Nov. 25 from 6 p.m. to 8 p.m. with food and drink courtesy of Amicci's Pizza, Motor City Brewing Works, Cellarman's, Al Haramine and Polish Village Café. The store will officially open for business that day at 11 a.m.
Wheelhouse Hamtramck's winter hours will be noon to 5 p.m., Sunday, noon to 6 p.m. Monday and Thursday, 11 a.m. to 7 p.m. Friday, and 11 a.m. to 7 p.m. on Saturday.