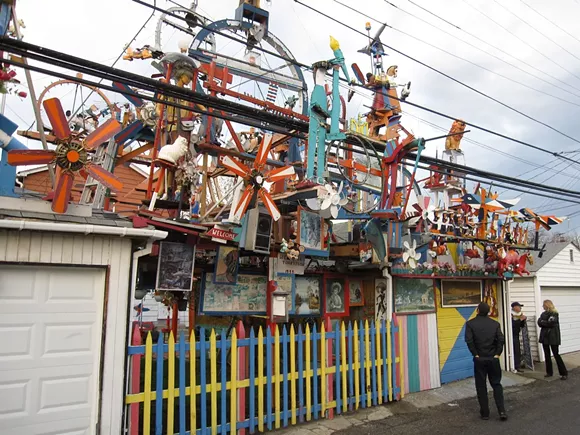 Hamtramck's most famous home is up for sale, according to real estate site Zillow.
Hamtramck Disneyland, which the late metro Detroit resident Dmytro Szylak first began assembling more than 20 years ago after retiring from a career at General Motors, has become legendary. Hamtramck Disneyland has emerged as a Klinger Street icon and a tourist destination for folks both local and international.
The price tag on Zillow is a cool $60K, which only seems to include one of the homes actually included on the listing. A source told us two homes are what's up for grabs, meaning an interested buyer should be ready to fork over $120,000.
While the Zillow listing describes the art installation as a "fire hazard", we're hoping whoever ends up with the homes chooses to keep the legend alive.
Check out our
Hamtramck Disneyland photo gallery
, and see the full Zillow listing
here
.