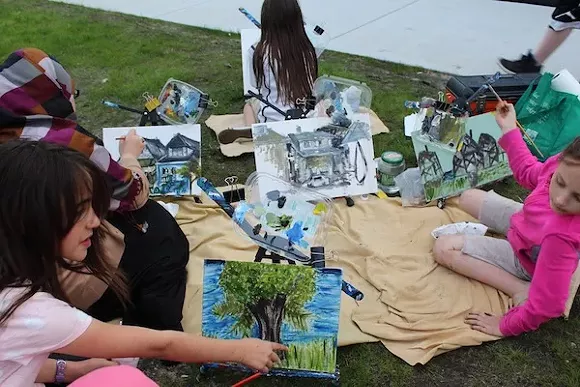 Hamtramck-based arts organization Hatch Art is has announced a course of classes for the group's Hands On Summer Art Camp. It's a chance for young kids in the city to take art classes from actual artists. It's the same basic idea that drives popular summer art camps
like the ones in Farmington Hills
, except the classes are in the heart of the city, at Hatch Art, 3456 Evaline St., Hamtramck.
Classes will include paper, printing, drawing, sculpting, painting, acting, and even robotics. Registration is by the day or by the week, and there are "buddy system" discounts: If you sign up one kid, the second is half price. Classes will be divided into two age groups, with ages 5-9 at 9 a.m.-noon and ages 10-15 at 1-4 p.m. Classes run June 20-Aug. 26.
Curious? Want to learn more? See
the group's website
or call 248-259-8223.