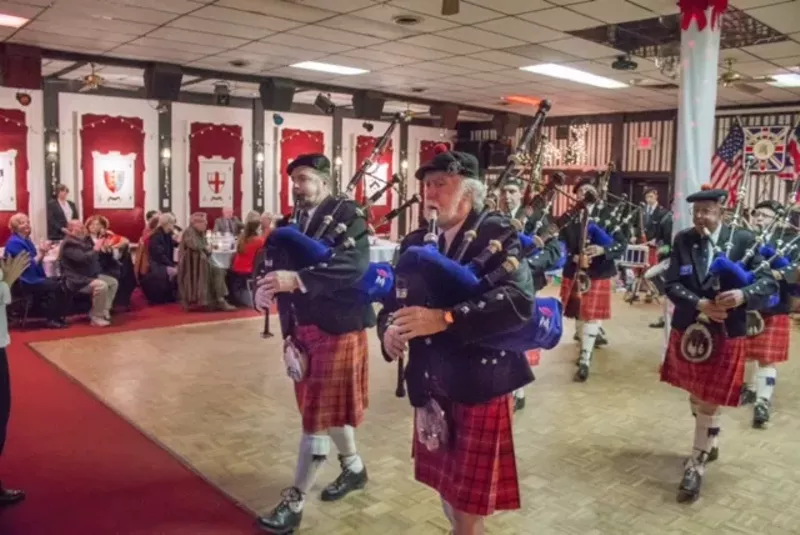 Perhaps some MT readers recall our August blog about
the oldest British-American club in the United States
. It's hiding in plain sight in Warren, and on Fridays members gather for their weekly fish fry, which also gives nonmembers a chance to check in and sample the atmosphere, which is chock-full of British ambiance.
Well, next week, the club will give itself over to a spectacular embrace of the Scottish part of that Britishness. It's called the Border Cities Caledonian Ceilidh (pronounced KAY-lee — as the flier for the event jokes, "Keep Calm and Ceilidh On." Geddit?), and the evening's entertainment will encompass traditional dance and music. There will be music from the Flint Scottish Band and the Border Cities Caledonian Pipe Band, as well as footwork from the Traditional Highland Dancers, under the direction of Kathleen McMahon. Admission price includes a hearty meal of steak pie and mash, with vegetables and salad.
Doors open at 6 p.m. Saturday, Oct. 28, at the Commonwealth Club, 30088 Dequindre Rd., Warren; 586-751-9560; tickets are $20, and can be purchased at the Commonwealth Club or at commonwealthclubmi.com.