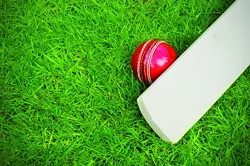 Editor's Note: In honor of our Opening Day issue, we are happy to welcome a regular sports offering to our MT lineup.
Baseball's just not Cricket … likely won't mean much to the majority of you Yanks. "Of course it isn't," you'll declare — and you're right. However, this being Metro Times' big "Opening Day" issue, and this inaugural sports column being the first in what is sure to be a long and successful series, and me being an awkward bastard, I figured now would naturally be a good time to talk about cricket. This, in fact, is due to the vague but inarguable similarities between the two codes. Plus, this is just how the MT rolls, you know.
As for the beginning of the lead, I admit it's a bit of a cheap pun, a play on words. In England, the expression "it's not cricket" is used to describe something which pushes the boundaries of fair play, referring to the fact that the culture surrounding the game of cricket demands nothing but the best of behavior from the players. One might say, "His wife cheated on him with the milkman? That's just not cricket."
On the surface, there are many similarities between cricket and baseball. For example, a player from one team stands at the mound and throws a ball at an opposing player, who then attempts to thwack the thing into the parking lot without it getting caught by a fielder. (Nomenclature alert: For baseball use "pitches," for cricket use "bowls.") If the guy with the bat makes contact, he runs and hopes to score. See? Much is the same.
Now, for the differences: Well, the guy bowling the ball is aiming for wickets (three sticks stuck in the ground with two small sticks balanced on top), placed behind the batsman, rather than the catcher's mitt. The batsman stands with the tip of the cricket bat touching the ground in front of him. And the bowler throws the ball over-arm (imagine Pete Townshend's windmill motion, but with a ball in his hand rather than a pick).
Of course, the similarities count for only part of the reason cricket will never catch on over here. The biggest reason is probably that you all have baseball, which is, again, kinda the same but much more fun?
Extending the analogy, the same principle can be applied to (American) football and rugby. I accept that cricket will never really catch fire in the United States and I'm actually OK with that. However, you must know you're all missing out on something brilliant — yet near impossible — to define, and, as one who refuses to quit, allow me to try.
First of all, forget everything you think you know about sports — team sports, in particular. Most team games, be they soccer, hockey, football or what have you, are adrenalin-driven. We're looking for highlight reel moments — a goal, touchdown or grand slam — at which point we can rise in one collective wave and cheer. It's tribal and it's beautiful. Cricket isn't like that; cricket is a game of patience, like chess, played by teams of men on a field.
I concede the notion of patience will sound like hell to many of you, but you have to look at the bigger picture. One game of cricket can potentially go on for three days. This is called a "test series." There are also one-day games, though they still usually last for the whole day. In other words, there's a lot of sitting around. That's why cricket is played in the summer.
Am I not selling this well?
Cricket is, after all, fundamentally English. It may not be as popular as soccer (the real football) over there, but it defines the culture a little better. The collective participation and consistency of play give the game its nobility, as opposed to a point-driven objective.
Historically, some cricket players have been known to avoid hitting the ball too hard as it was considered vulgar, although even within the world of cricket, those guys are an anomaly. In addition, every country that England dipped its unwanted feet into during the days of the empire seemed to take to the game, from India to Australia and the West Indies.
Cricket isn't about watching a game from the edge of your seat and chanting obscene songs at the opposition. Instead, sit back with a crate of beer and bag of sandwiches by your side, and allow the game to gently wash over you — take a nap halfway through if you want — it's a sunny day, and the breeze is gently washing over you; oh, did my team just score a run or two? Very nice.
'Ello … what's this?
There are enough immigrants here in Detroit that, if you look, you'll likely find just about every organized sport played throughout the world's four corners can be found locally too. And, blimey, cricket is no different because there exists a Detroit Cricket League [detroitcricketleague.org].
Rather surprisingly though, DCL officials and board members are incredibly hard to get in touch with — despite my best efforts. There's no "contact page" on its website, thus no obvious way to set up an interview. However, the website does offer up some fascinating reading. The schedule starts in May and ends in October. Based on the photos contained on the site's picture gallery, the vast majority of players, officials — and anybody else involved with the game here — is from some part of the Indian subcontinent. (I'll chalk it up to the fact that there are simply more immigrants living in Southeast Michigan from that part of the world than from Great Britain, Australia or South Africa.)
There are cricket fields everywhere, from Auburn Hills to Ypsilanti, Novi, Troy and Livonia too. The videos on the website suggest there are few, if any, spectators at the games; the Detroit Cricket League has been set up purely for the enjoyment of those who wish to play. However it is organized, there seem to be plenty of people who want to play the game. (There are even awards ceremonies.)
So, as America rejoices in the springtime rite of passage known as Opening Day and the country's collective attention again focuses on the crack of the bat, remember there are alternatives. If you get sick of the hype, and want to try something a little bit different but similar enough to feel familiar, soak in a game of cricket, either on the dedicated cable channel or at one of the DCL's games. Who knows — the tock of willow on leather might tickle your fancy.
Brett Callwood is a staff writer for Metro Times. Send comments to him at [email protected]