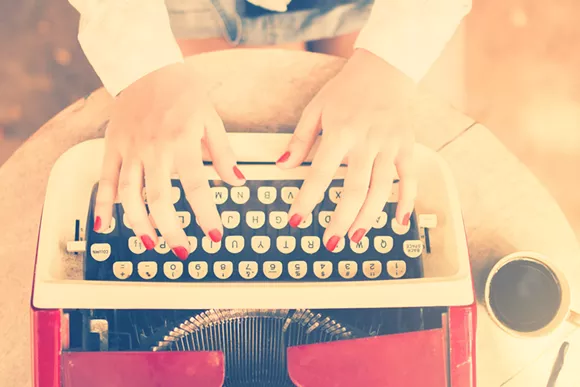 Have you ever wanted to write a novel?
Maybe you've had an idea in your head for years. Perhaps something just came to you one day and you thought, "Hey, this would make a good story," but for whatever reason, you got a case of the One Days and never got around to it.
Well, now's your chance to live out your dream of (possibly) becoming the next great American novelist.
November is National Novel Writing Month (NaNoWriMo). It's a movement designed to cure that nasty case of the One Days.
NaNoWriMo challenges aspiring novelists to write 50,000 words during the month of November. That's enough words to make a decent rough draft, and just enough time to come up with it. Yes, yes, there's Thanksgiving to worry about, work to do, family obligations to meet. Doesn't matter. Make the time. Write.
Break it down by day and that means you'll be typing roughly 1,667 words every 24 hours. And if you put your nose to the grindstone, this goal is entirely doable. Some days you might write more, some days less. But, at the end of the month, if you do complete the 50,000 word count goal, you are deemed a winner and showered with NaNo praises and prizes in the form of "Winner's Goodies." This includes everything from a video of the staff congratulating you and a fun certificate you can proudly display, to more concrete prizes, such as 50 percent off of Scrivener, an award-winning writing tool. Past prizes have ranged from the chance to have your book edited for free to a free bound copy provided by Lulu.com. Of course, on top of the Winner's Goodies, you get your own sense of accomplishment.
If, at the end of November, you haven't completed your goal? So what! Even if you only managed to write 500 words, that's still 500 words that previously did not exist in the world. Be proud anyway.
It's October. You have a month to plan before November rolls around. Get to it!
For more information,
visit the NaNoWriMo website.