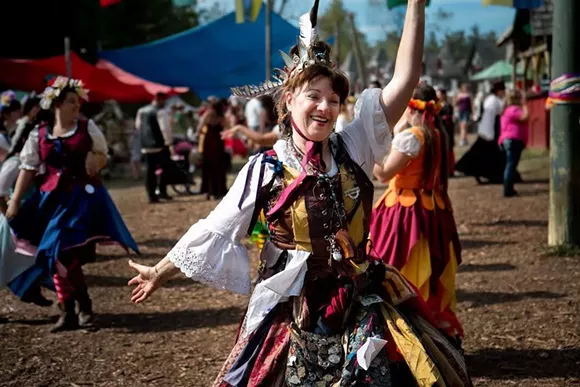 Step back in time to the 16th century and experience the world through the eyes of an English villager. This 17-acre village features shops, taverns, man-powered rides, henna art stands, live entertainment, Scotch eggs, giant pickles, ponies, a jousting competition, and so much more.
It's open every weekend from Aug. 20 until Oct. 2, plus Labor Day, and each weekend has a special theme. For example, the opening weekend is the Royal Pet & Ale fest during which time there will be wiener dog races and a pet costume competition as well as demonstrations on pet safety, fostering, nutrition, and new pet-related products. Costumes are encouraged, but not required.
Runs 10 a.m.-7 p.m. rain or shine; 12600 Dixie Hwy., Holly; 248-634-5552; michrenfest.com; tickets are $20 for adults and $11.50 for kids ages 5 to 12.