Hold on to your hoohas and heat-seeking moisture missiles (what? that was best thing starting with "h" on this
list of awesome things to call your penis
), Lover's Lane is having a
half off everything sale
this weekend.
Yes, you read that correctly. HALF. OFF. EVERYTHING.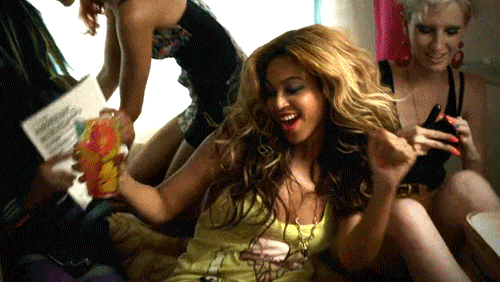 It's like a Victoria's Secret semi-annual sale but better because anal beads. And it's your chance to stock up on
all the things
your one friend keeps trying to sell you awkwardly at Pure Romance parties. Yeah, you know that friend.
One of the best investments you can make is in yourself and what better way to invest than in products that will leave you satisfied and generally in a much better mood? Sure, they won't improve your credit rating... or will they?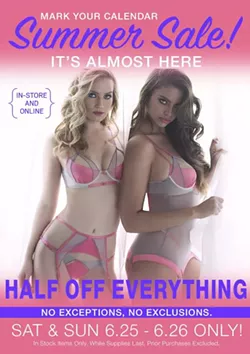 For two days only (June 24 and 25), everything the store for lovers sells is 50% off, which means you can nab a rubber knob for like 10 bucks or buy a sexy mesh thong in every color of the rainbow without spending all your paycheck.
This sale is good for
online
or in-store, which means you can even have a local 'romance specialist'
help you pick out your new favorite sex toy
and still have money left for lunch. Pro Tip: go sex toy shopping on your lunch break, it's fun!
Here's an commercial from a couple years ago, which will give you all the deets with big band music playing in the background.