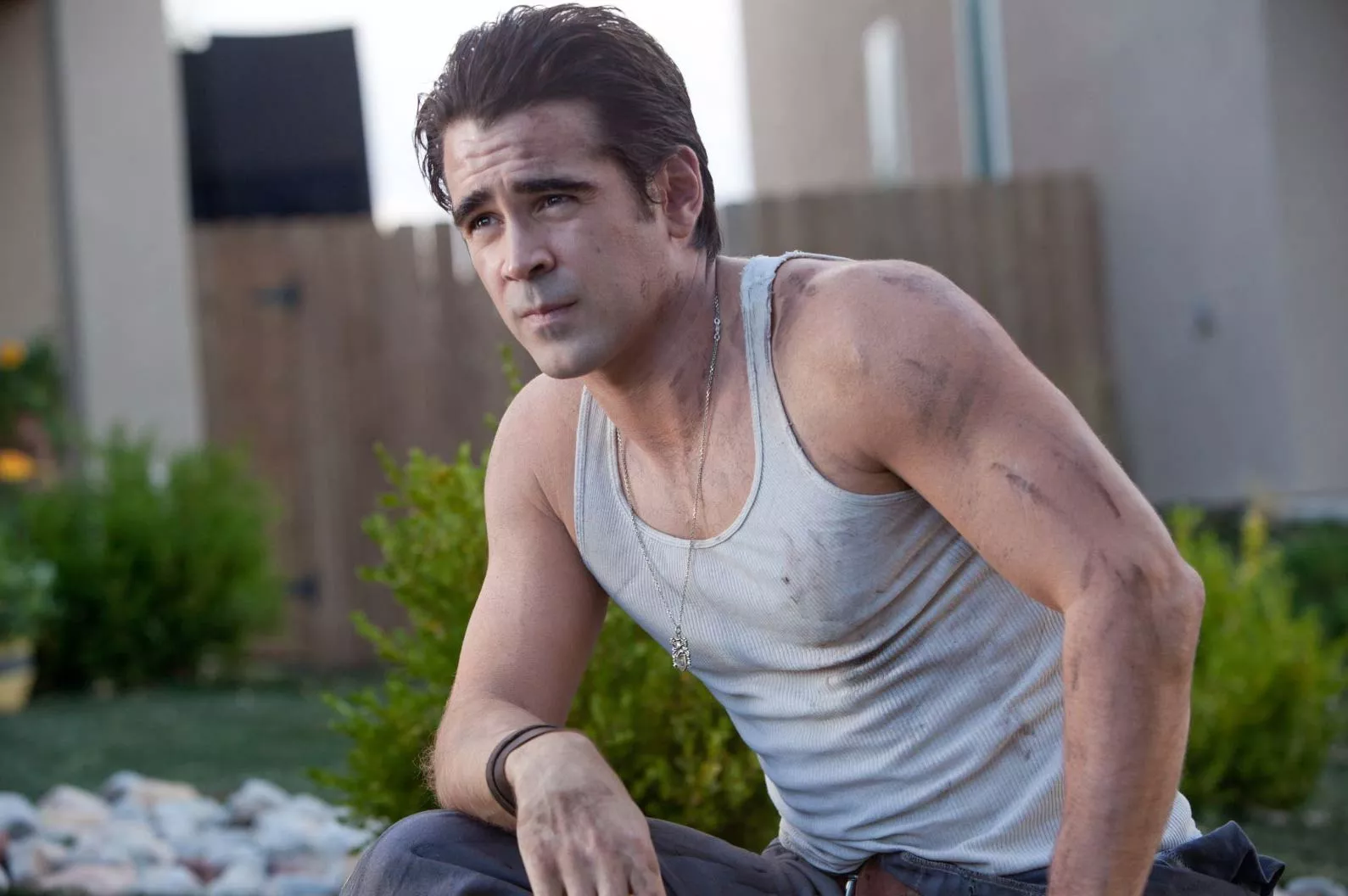 Seen the poster? Pretty uninspiring, huh? It shows Colin Farrell looking down on Anton Yelchin, who's carrying an ax. So, what does that have to do with vampires? Not a whole hell of a lot. But it's a sign of how tonally clueless this '80 s horror hit remake is. Disposable, joyless and boasting none of the wit and thrills of the original, you can't help but wonder how Fright Night messed up a concept as ripe as vampires taking over a suburban subdivision?
Back in 1985, the original scored both with critics and at the box office, delivering on the horror-comedy promise of such films as An American Werewolf in London, Creepshow and Gremlins. Campy, funny, and scary, it boasted a smart script and spry direction from Tom Holland (Cloak and Dagger, Psycho II), and an ensemble that was far better than it had any right to be. Whether it was Chris Sarandon's sly and silky vampire, Roddy McDowall's washed-up but still heroic late-night TV host Peter Vincent, or Stephen Geoffries strange and tragic Evil Ed, the movie celebrated and mocked fright flick conventions in a way that was fresh and cheeky, predating the meta-narrative affectations of Scream by more than a decade.
Whether it was intentional or not, Fright Night also boasted a homoerotic undercurrent that was defiantly empathetic to outsiders and misfits, a sentiment that ran at odds with the dominant Reagan-era culture.
By all accounts this updated version should have worked. Director Craig Gillespie was responsible for the offbeat and charming Lars & the Real Girl, and Colin Farrell, at least on paper, seems like an inspired casting choice for the vampire-suburban neighbor from hell, Jerry Dandridge. Farrell's got the right mixture of sexiness and menace to pull off the role. But not here. Here, he's smug and obvious, playing Jerry more like a mustache-twirling sexual predator than a calculating vampire; the more over-the-top his performance becomes the less threatening he actually seems. Late in the film's second act, his character goes completely off the rails as a highway chase has him behaving more like the Terminator than a master of the undead.
The rest of Fright Night's cast is even less impressive. Anton Yelchin is dull as the teenage hero Charley, Christopher Minz-Plasse is wasted as geeky Evil Ed, and David Tennant's Peter Vincent is woefully reconceptualized as a goth magician in the vein of Chris Angel. The less said of Toni Collette's pathetically underwritten role as Charley's mom the better. Gillespie does a decent job of ratcheting up the film's few moments of suspense and tension, but Marti Noxon's (who penned episodes of Buffy the Vampire Slayer) hackneyed script offers very few opportunities for horror or humor. Worse, it struggles achieving even a plausible sense of logic.
And, yes, like too many of this summer's flicks, Fright Night is offered in 3-D. While there are a few decent pop-out effects, the technology mostly muddles and darkens the picture, turning its sun-drenched Las Vegas landscapes drab and gray. A warning to those considering the Star Southfield as a venue option — the film was almost unwatchably murky during our press screening. This is not the first time the theater has delivered such poor picture quality. But that's a review for another day.