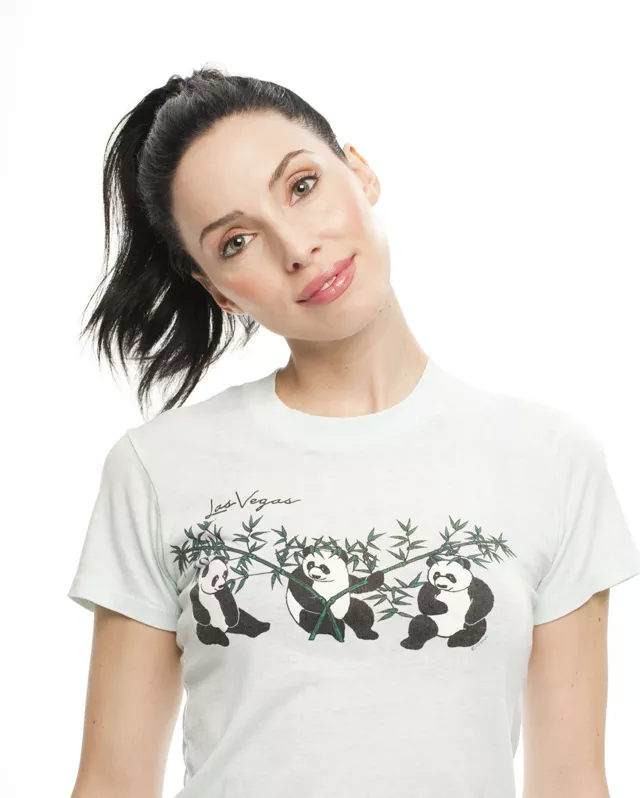 A long and lovely brunette who looks more like a model than a court jester, Whitney Cummings is a pretty face with a very dirty mouth. She's been touring the circuit for several years but has recently become white hot, based on her work on E!'s Chelsea Latley and her outrageous appearances on Comedy Central's Celebrity Roasts. We checked in with her to talk comedy, fellow comics, roasting celebrities you've just met, and the epically terrible stand-up debut of one camera-loving reality show meatbag.
Metro Times: On a scale from 1 to 10 how big of a douche is the Situation?
Whitney Cummings: Oh, my god. It's weird. I thought he was a total douche, and then he did the Donald Trump roast and bombed and I'm like, "Aww." When you see someone go through that, it's hard to have hard feelings toward them. He kind of got what he deserved.
MT: They booed him right off the stage.
Cummings: He's like the dog that's been peeing on the carpet, and now, two years in, someone says you can't do that. Twelve million people watch his show, so he's been rewarded for this behavior.
MT: It got ugly.
Cummings: They didn't boo him off the stage, they booed him off of life. By the way, he doesn't realize what happened; he came off stage giving fist pounds to Snoop like, "Yeah, nailed it."
MT: It's like when they bring Tarzan to the city and put him in a suit.
Cummings: Exactly. He didn't have a concept; before that, people thought he was a joke.
MT: Didn't you do the MTV New Year's Eve show with the Jersey Shore kids?
Cummings: Yes I did. I've spent a good amount of time with those idiots.
MT: When you do these roasts, doesn't it help to actually like the person you're roasting?
Cummings: Not really, no. The roasts started as a way to honor friends; it was comedians roasting comedians, it wasn't comedians roasting defenseless people. That's how comedians show love, dysfunctional as it is: We insult each other.
MT: I can't imagine Gilbert Gottfried liking Donald Trump.
Cummings: Most of the people who get roasted are like fame whores, or might not deserve what they have, like Flavor Flav or Donald Trump. Comedians work really hard and get very little reward, so we get psyched to trash people that are more privileged than we are. It's nice to get a little of that aggression out.
MT: This is the second time you've been censored on these roasts, what are you saying to piss people off?
Cummings: The whole thing about the roasts is if you go as dark or dirty as possible, I always manage to cross the line. There's always a sensitive spot. I wrote this joke; "Donald Trump wanted to tear down Lisa Lampinelli's vagina and build a high rise, but he didn't want to deal with evicting a thousand black men." I thought that was a joke about Lisa, but Donald Trump really does have a reputation of pushing out lower income families for his developments ...
MT: Actually evicting poor people.
Cummings: Yeah, that's apparently a sore subject for him and they said, "You can't do that."
MT: Aww, poor baby, he feels bad, what a dick.
Cummings: Yeah, go figure, that one I had to cut.
Friday, April 1st at 7 and 10 p.m. at the Magic Bag, 22920 Woodward Ave., Ferndale; 248-544-3030; $20 advance.