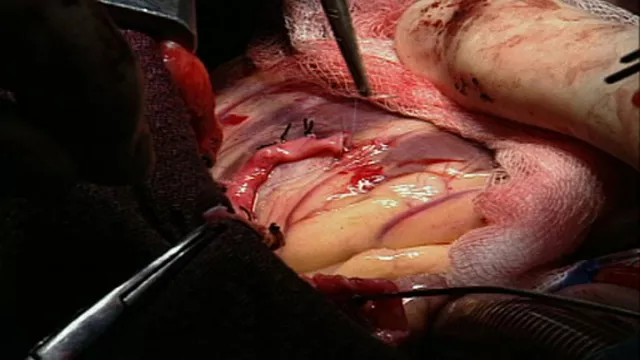 Forks Over Knives
GRADE: C
This intriguing new pro-vegetarian screed is for technical purposes labeled a "documentary," mostly because they don't hand out Oscars for outstanding achievement in polemics. Essentially one long piece of advocacy for a "whole-food, plant-based diet," Forks Over Knives is a compelling argument housed in a deathly dull package; the kind of flavorless cooking that makes some folks run screaming in terror from a plate of steamed broccoli.
The heroes of the piece are Drs. Caldwell Esselstyn and T. Colin Campbell, who oddly both grew up on farms and have both dedicated their long careers to a common cause. They followed separate paths to arrive at the same conclusion; Campbell, a biochemist, studied dietary trends in Asia, and surgeon Esselstyn, tracked the clinical data of cardiology patients at the Cleveland clinic. They didn't join forces until the 1990s, but have since been engaged in a lonely battle against the pernicious forces of government, giant agribusiness and fast food. These medicos, along with a few other like-minded colleagues featured, are sincere, courageous and dedicated professionals; and Esselstyn has the avuncular charm and looks of a vintage game-show host, but none of them have what you would call explosive personalities.
Director Lee Fulkerson gets into the act, and in a reverse of Super Size Me he adopts an all-vegetable diet, and watches his blood pressure, cholesterol count and waistline dramatically decrease. Fulkerson, with his amiable, tapioca-bland persona, is not enough to drive the picture.
While it's impossible to dispute the basic premise that eating more vegetables is good for you, Forks adopts a staunch anti-meat and -dairy stance that leaves the door open for criticism. For instance: the film completely ignores the "The French Paradox," wherein a nation views gooey Brie, fatted duck liver and triple-thick cream as a birthright, yet has reasonably small incidence of heart disease. About the only contrary voice on hand is an FDA official left to defend the government's Food Pyramid guidelines against a flood of factoids, animations and X-rays of withered arteries. This datastream is impressive but numbing. When Fulkerson breaks out some stock footage and indulges in some "weren't we dumb in the '50s?" winking, it only reminds us how much more deft and funny Michael Moore is at this sort of thing.
As adults, should we need to be spoon-fed sobering statistics in order to see the evident dangers inherent in our culture of dietary excess? Most likely. Forks Over Knives would strongly argue that yes we do; but by the umpteenth shot of fatty meats being turned over on a backyard barbecue, you'll wish there was a tastier way to swallow bitter medicine.
Showing at the Landmark Main Art Theatre, 118 N. Main St., Royal Oak; 248-263-2111.