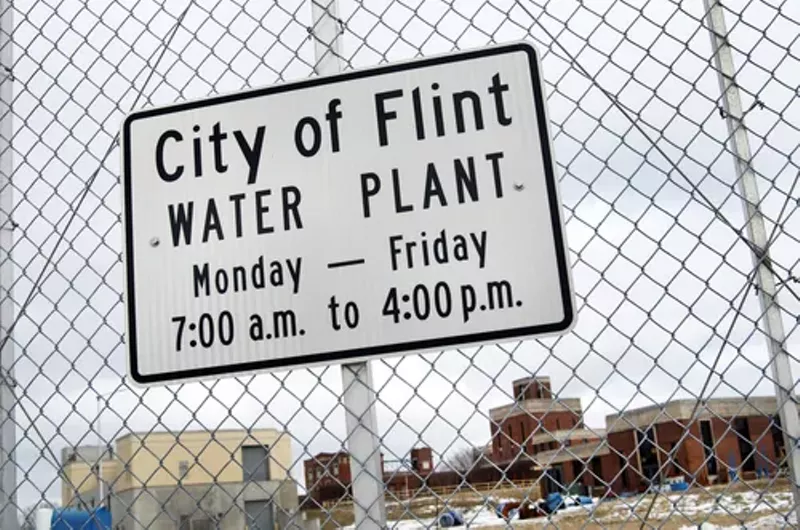 According to
a report from NBC News
, "Flint's mayor is poised to make a recommendation on where the Michigan city should get its drinking water on the long term." The announcement is expected today.
The news brief notes that Mayor Weaver had remained committed to drawing Huron River water through the pipeline under construction by the Karegnondi Water Authority. It could be that
EPA rules requiring more corrosion control studies
may have played a role in Weaver "reevaluating" her stand on KWA. That, and Flint needs more time before
its own treatment plant
can handle the KWA water.
Should Weaver commit to continued use of water from the Great Lakes Water Authority, it will likely be a blow to the KWA, which is partially built using Flint's emergency bonding authority under state-appointed emergency managers, an act now the subject of
an investigation by state Attorney General Bill Schuette
.
Those following today's announcement will likely find tomorrow's Metro Times cover story of interest: ACLU reporter and
MT
alum Curt Guyette looks into the controversial pipeline's history, from the perspective of its opponents and its champions.
A press conference is scheduled for today.