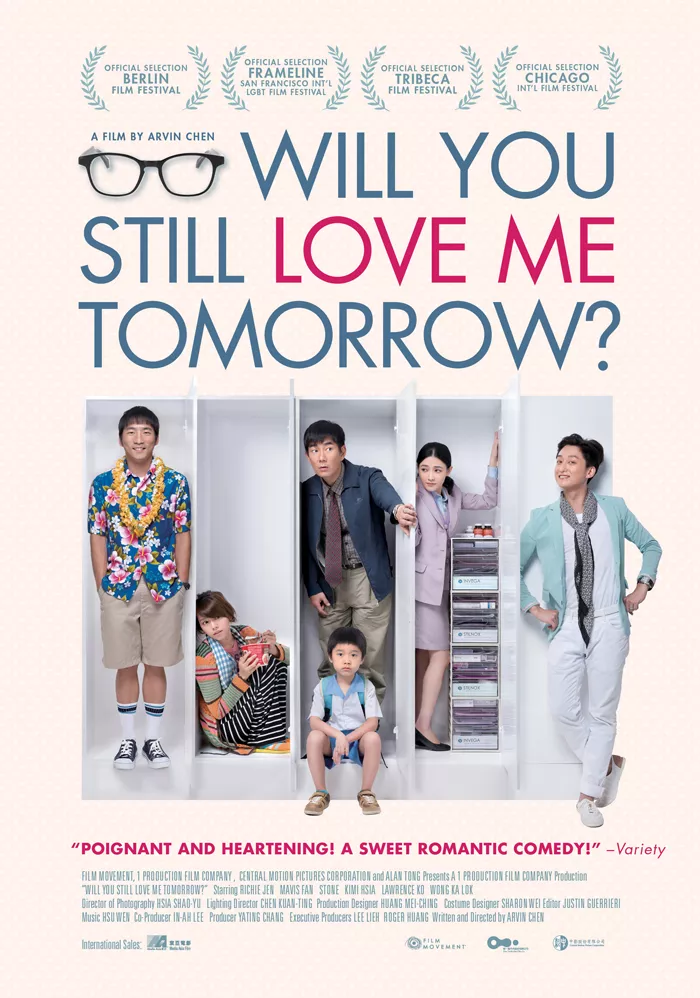 With Will You Still Love Me Tomorrow?, director Arvin Chen has asked some very difficult questions, real thought-provokers, but has also managed to retain an air of whimsy. It's quite an achievement — he's able to make us laugh out loud and feel good, while the movie basically follows a couple of doomed relationships.
Optometrist Wei-chung (Richie Ren) is going through the motions of work and married life with his pretty wife, Feng (Mavis Fan), but he's obviously not happy with his increasingly beige existence. As it turns out, he's further in the closet than Narnia. He was heavily into the gay clubbing lifestyle before he felt pressured into hetero marriage by Taiwanese society and family traditions, but a chance meeting with his gay friend Stephen (Lawrence Ko) reawakens old feelings.
Meanwhile, Wei-chung's sister Mandy (Kimi Hsia) is about to get married to San-san (Chin-Hang Shih), but she's having second thoughts because she thinks that he's boring. And damn, she's right. The guy has a bowl haircut, a monotone voice, and no imagination at all when it comes to, well, anything.
This very sweet Mandarin-language movie from Taiwan presents us with these relationships, these situations that the characters have found themselves in, and then allows us to make up our own minds. Who are we rooting for, if anyone? Mandy is a high-maintenance, demanding woman, but she deserves to be happy and San-san's ability to provide her with any contentment is questionable.
San-san is straight, but it's the companionship of his gay friends that reminds him that women need to be wooed, not taken for granted. It's a gentle irony, that gay men teach him about women, but nice all the same.
As for Wei-chung, we're coaxed into feeling sympathy for the man who has led the unwitting Feng into a dishonest marriage, child and all. Not being fully versed in Taiwanese culture, it's impossible to judge him for the choices he felt forced to make, but, still, Americans can relate. What's certainly not OK is the double life he begins to lead, cheating on Feng with a guy who comes into his store.
Feng, bless her, is doing her best to hold her marriage together, to keep her job, and to be a good mother to a son with obvious detachment issues. The weight of the whole world seems to be falling on her shoulders, and for much of the movie she's simply trying to stay afloat.
All of the performances are superb. The actors capture the pain and awkwardness of real everyday life without ever hamming it up. Even the flamboyant Stephen is painted in very human colors rather than as a gay caricature. Unlike American movies of this type, things aren't tidied up neatly at the end. Things are far from perfect, but their lives go on. Chen offers us a realistic portrayal of modern life in Taiwan that will make you laugh and think at the same time.