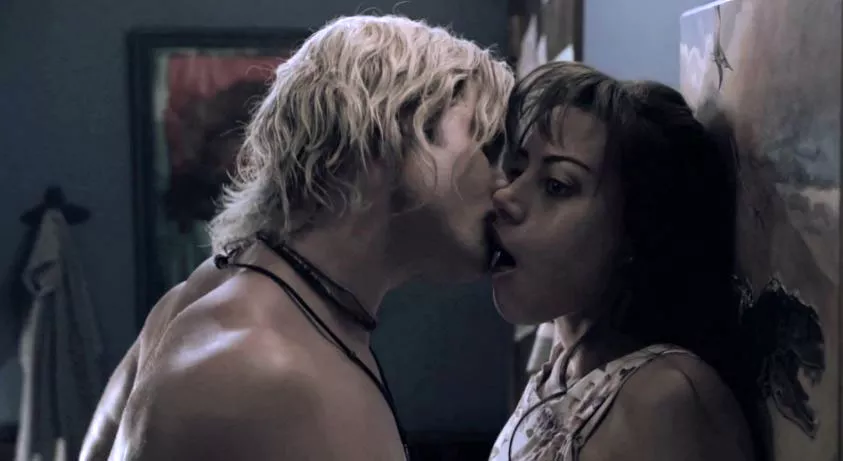 The To Do List | B-
Teenagers are one of the last remaining demos that can be counted on to regularly go to the movies, so there is always a steady supply of teen-centric product going through the Tinsel Town pipeline.
In addition, most successful screenwriters tend to be in their late 30s — and not 17 — which helps explain why so many "teen" movies tend to be set about 20 years in the past.
This raw, raunchy, tacky yet weirdly engaging comedy is set in a DayGlo-colored version of 1993, a long-lost age where grunge cynicism slam danced with pre-scandal, party-all-the-time Clinton-era exuberance.
"Adorkable" indie darling Aubrey Plaza (Safety not Guaranteed) stars as A-type hyper-achiever Brandy, a prim, super-organized high school valedictorian goody-two-shoes with a sniper like focus on success.
She has her whole future mapped out on spreadsheets, until her snarky, man-eating older sister (Rachel Bilson) gives her a crash course in the sexual expectations of college freshmen.
A mortified Brandy realizes that, for all her learning, she's failed to study up on basic sexuality and sets about on a summer homework program of "field testing" popular sex acts — like hand and other various "jobs."
She is cheered on by her very horny, but only slightly more experienced best pals — a duo of cheery lady geeks played with giddy charm by Alia Shawakat and Sarah Steele.
After an accidental, bungled make-out session with the popular, buff and blonde dimwit, Rusty Waters (Scott Porter), the ever-driven Brandy determines to rid herself of her pesky virginity by summer's end; she takes a lifeguard job at the local pool — to be where all the boys are.
One of those boys (Johnny Simmons) has a huge crush on her, but Brandy mostly treats smart, sensitive Cameron as another research aide on her way to total XXX-technique mastery.
Plaza is likeable and game as Brandy, but a little flat (pun intended) and not as skilled a performer as Emma Stone, who handled a similar role with ease in Easy A
There are huge, buzzworthy moments here, but the gags are hit or miss — as is the period detail and the schizoid soundtrack that boasts Naughty By Nature alongside Pavement.
Arrested Development's Shawakat, with her wardrobe of loud flower print dresses and clunky boots, seems to have raided Blossom's closet, but her look is at least consistent — unlike some of the boys who get dressed up like refugees from an In Living Color skit.
While the movie is loaded with lewd attempts to shock, the most radical thing about The To Do List is that it is a sex-positive, strongly female take on the Losing It genre that was once an essential staple of premium cable channel lineups.
This is a movie made by a woman — and made for girls — but, as gal gross-out hits in Bridesmaids and the Heat showed, talking dirty has crossover appeal.
Can you be a feminist and still base your movie around felacio jokes? Carey makes a noble attempt at finding a balance, but her inexperience as a feature director betrays her and she sometimes struggles to fill the gaps between the big, sticky laughs.
The To Do List is currently in theaters and is rated R. Watch the trailer here.