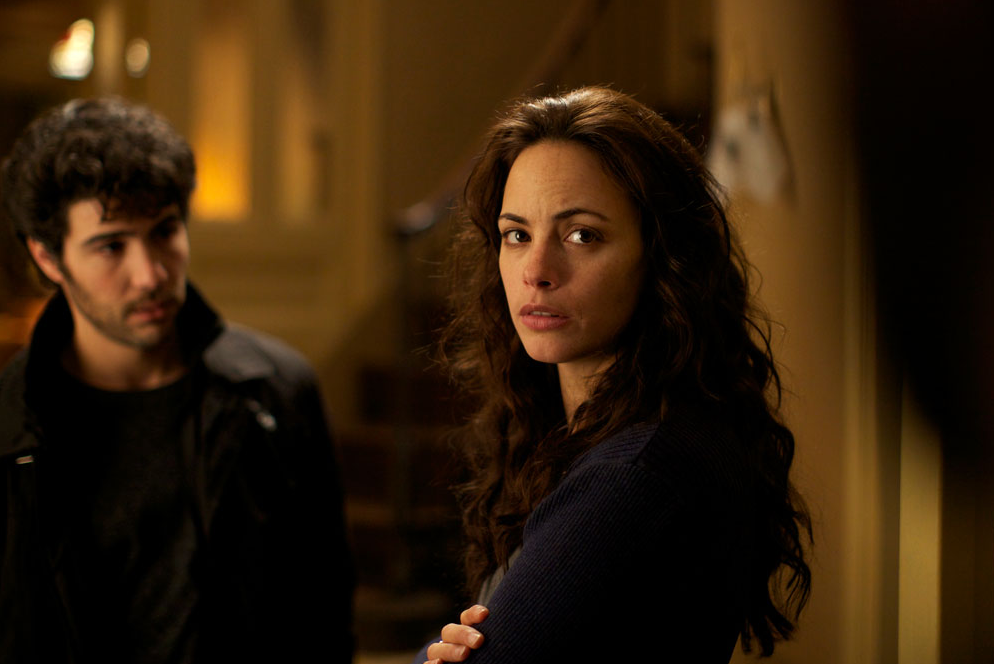 The Past | B+
Most filmmakers seek authenticity. Inordinate attention is spent on the sights and sounds that hit the silver screen. Modern production design has achieved a level of verisimilitude that can easily be described as lifelike. Yet when it comes to human relationships and emotions, it's hard to find the complexities and nuances of the real world at your average cineplex, whatever the genre. The majority of today's films are populated with shallow emotions and cartoonish affectations.
Iranian writer-director Asghar Farhadi (the Oscar-winning A Separation) not only has a gift for complicated and elegantly crafted human drama, he understands the way people think and feel, the way they make choices and are forced to live with the consequences of those choices. He is also a master at capturing the way people struggle to communicate verbally and nonverbally. What is said, what isn't said, the half-truths and rationalized lies, they all lead to misunderstandings or worse.
Farhadi's opening scene sets the stage for The Past, as a divorcing couple stand on either side of a glass wall, unable to hear one another. Despite the wall between them, they are able to effectively communicate with one another. If only that clarity existed when they later speak face-to-face.
After four years of separation, Ahmad (Ali Mosaffa) has come from Iran to France to finalize his divorce from Marie (Berenice Bejo). Without a hotel room, he is invited to stay with her and her family. The situation is complicated. Marie has two children — teenage Lucie (Pauline Burlet) and the much younger Lea (Jeanne Jestin) — from a relationship previous to Ahmad, and she is now living with Samir (Tahar Rahim), who has a stepson of his own. Marie neglected to mention either.
At first, the easygoing Ahmad tries to make the best of being in Marie's chaotic household. He is gracious to her new boyfriend while attempting to reconnect with the kids. But it isn't long before he notices simmering conflicts. Lucie despises Samir and is hostile to her mother. Marie doesn't seem quite done with Ahmad and almost everyone is harboring a secret. There's a character in a coma and an act of violence that took place before the film, and both are eroding the rickety foundation these relationships are built upon.
On paper, the complications sound like plot points in a melodramatic soap opera. But under Farhadi's direction and in his cast's more-than-capable hands, this knotty family drama never feels false or manipulative. Occasionally the pace lags a bit, but that is because Farhadi is determined to make the audience understand why the characters behave the way they do, never judging their actions but rather revealing the motives behind them.
He creates a painfully intimate — almost suffocating- atmosphere, as The Past lays down the tracks of each character's feelings and perspective, while carefully parsing out vital information along the way. We are kept in a perpetual state of unbalance, as Farhadi forces us to revise and reappraise what we know about the characters and their choices. This creates both instances of profound sentiment and uncomfortable tension. Guilt, lies, and mistrust echo through each of their actions and everyone — including the children — struggle to process what they know of the past with the realities of the present.
It's only in the end, as Farhadi pushes toward the The Past's confrontational climax, that he breaks the spell he so carefully constructed. Dramatic bombshells finally explode, turning the long simmer of complicated emotions into unnecessary heat. It's an unfortunately formulaic choice in a movie that is anything but.
The Past opens Friday, Feb. 14. It's rated PG-13 and runs 130 minutes.