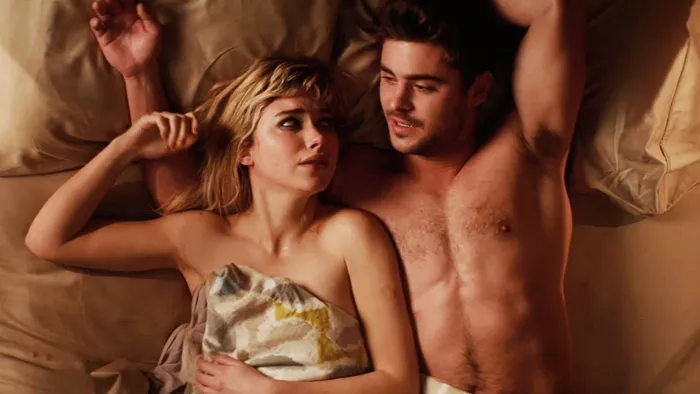 That Awkward Moment | C+
Sex, love, honesty, commitment and all that junk are the talking points in this amiably jumbled bromantic comedy about three guys struggling mightily to avoid maturity. Ostensibly this is a "chick flick" with an aggressively male perspective, which would be sort of novel if roughly 89 percent of all Hollywood product in every other genre wasn't written for, by and about guys. Zac Efron, Miles Teller and Michael B. Jordan play a trio of BFF twentysomething Manhattan party boys who love to drink, hang out, play Xbox, chase skirts and revel in the aroma of each other's farts. Jason (Efron) and Daniel (Teller) think they understand women because they work together designing covers for chick-lit novels, but when their sweet-natured doctor pal Mikey (Jordan) experiences a devastating divorce, they all vow to remain single poon-hounds for the foreseeable future, or at max until they turn 30 and become unbelievably dull. This is the sort of pact that Potsie and Ralph Malph might have made on Happy Days, and it makes for a pretty flimsy premise to build a feature around, but, hey, that's never stopped a rom-com before.
Inevitably the guys all start falling for those devilish tricksters who they previously thought were merely sex objects. First, Jason finds himself on shaky emotional ground with a gorgeous, flirty young writer (the delightful Imogen Poots) who is funnier and much cleverer than his usual disposable bedmates. After they hook up, he sneaks out on her in horror due to a sitcom level misunderstanding, but then actually starts to feel bad about it later. Daniel, meanwhile, is developing uncomfortably romantic feelings for his leggy, fun-loving drinking buddy Chelsea (Mackenzie Davis), who previously served as his wing-girl when macking on other chicks. Jordan's subplot about a secret rendezvous with his unsympathetic ex periodically grinds the movie to a halt with its feeble attempts at adult drama, though.
Too bad well-crafted jokes are a precious commodity in this script. Most of the laughs come from Teller's apparent improvs, a point hammered home by the inevitable end-credits bloopers. Teller's smarmy, Vince Vaughn-wiseacre routine is slightly softened by his resemblance to a John Cusack who hasn't lost his baby fat. Though he's still churning through the "fratboy sidekick" stage of his career, Teller showed real promise in the Spectacular Now, and Jordan was excellent in the harrowing Fruitvale Station. Hopefully better things are on the horizon for them, and for Efron, who is still gamely trying to show that there's something going on behind those crystalline blue eyes and cover model looks. The ladies, especially Poots and Davis, are tremendously appealing, even though they're mostly just tasked with being coquettish and batting their eyelashes at those silly, silly boys.
It's fortunate that the movie has such a winning cast, because first-time director-writer Tom Gormican is in way over his head, with poorly paced scenes and an overwritten script that wants to be smarter than it is, yet gets caught up in all the dumb old trappings of the genre. Maybe there really isn't much new to say about relationships. But it's worrisome that by 2014, the movies still can't seem to relax about casual sex.
That Awkward Moment is rated R, has a running time of 94 minutes and is in theaters now.