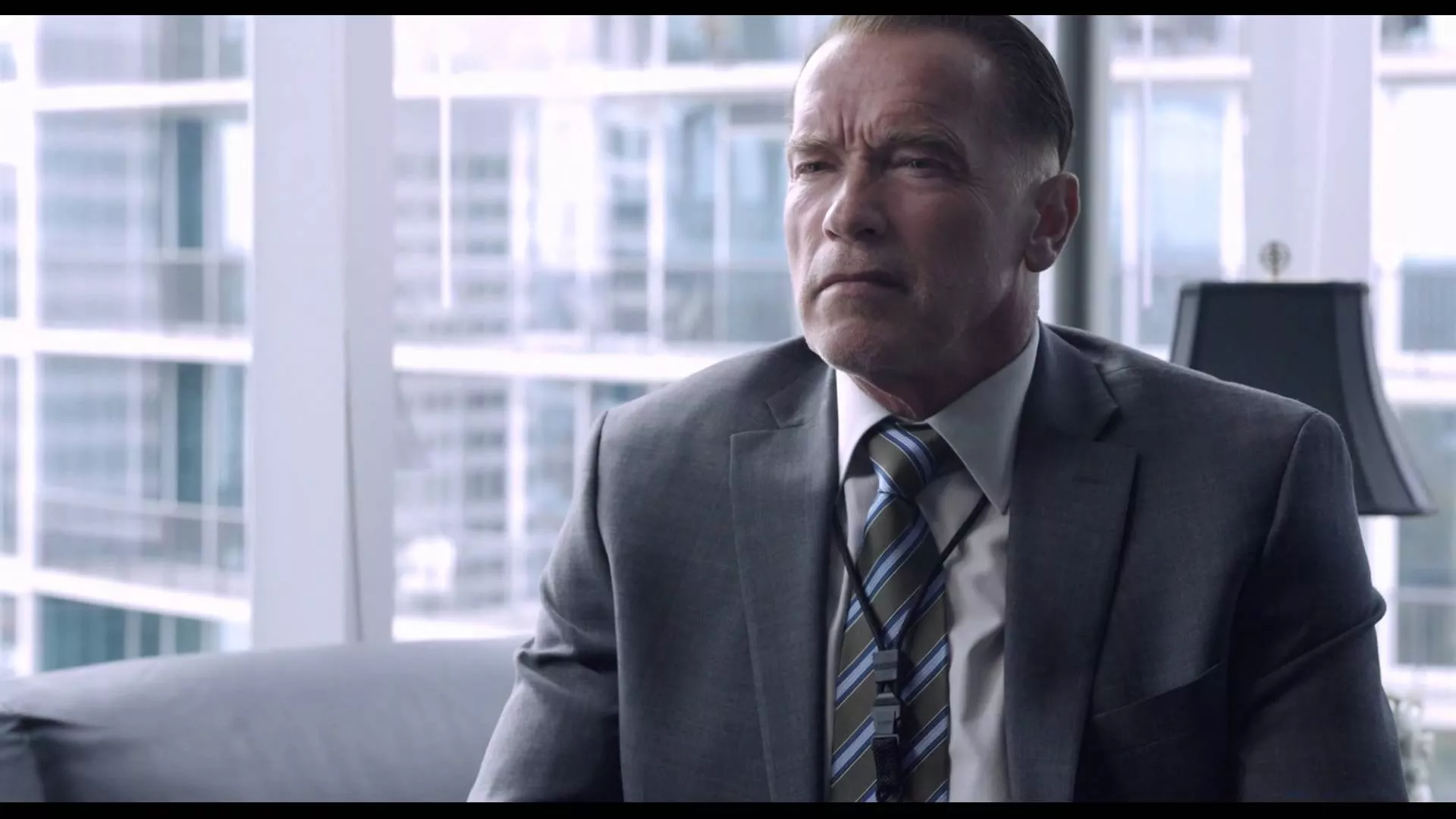 Sabotage | C-
If it were any good, David Ayer's Sabotage would be an interesting take on the macho cop vehicle. With its slasher film undertones and convoluted Ten Little Indians whodunit procedural, you can see why Arnold Schwarzenegger would be drawn to the project; it's in line with the aging action star's oeuvre and yet dark and serious enough to keep things from feeling too familiar.
Unfortunately, it's also the kind of sloppy action crime-thriller that gives muscle-bound characters names like Grinder and Monster with little other than their Sons of Anarchy facial hair to distinguish them from one another. For instance, other than being the only black guy on the team, Terrence Howard's "Sugar" exhibits few defining characteristics and utters barely any dialogue before the final act.
Ayer, who made a name for himself as the screenwriter of Training Day and helmed last year's buddy cop found-footage drama End of Watch, still has an ear for gritty cop banter but far fewer skills with the camera. Sabotage is all harsh video lighting, artless angles and tension-free pacing in service of a script that makes less and less sense the more you dwell on it.
Schwarzenegger is John "Breacher" Wharton, the leader of an elite undercover DEA squad that's taken down some of Latin America's nastiest drug lords. Unfortunately, his testosterone-laden agents have spent so much time living like criminals that they're not all that distinguishable from the bad guys they chase. The movie opens with the team infiltrating a Mexican cartel safe house, where they steal $10 million for themselves. Unfortunately, when they go to retrieve the money, it's gone, a single bullet left in its place. Under investigation for six months, the squad never breaks ranks, but just as they get their badges back someone starts brutally bumping them off one by one. Is it the cartel out for revenge? Is someone in their own ranks looking to cash in on the money? Atlanta homicide detective Caroline Brentwood (Olivia Williams) tries to get a handle on what's going on and how Breacher, with his impeccable law enforcement reputation, could lose control so completely.
Sabotage has an oddly nihilistic tone for a Schwarzenegger flick, and the actor casts aside the swaggering action affectations of his youth to mellow into a more laid-back (but still macho) father-figure role. Unfortunately, Arnie doesn't quite have the talent to pull off the moral murkiness of Ayer and Skip Woods' disjointed script. Instead, he ineffectually broods and valiantly tries to calm his crew of scenery-chewing tough guys, which includes Josh Holloway, Joe Manganiello, an unrecognizable Sam Worthington, and Mireille Enos as his boozy, unhinged partner-wife.
Stranger still is Sabotage's blood-and-guts approach to violence. With decapitations, mutilations, a corpse nailed to the ceiling and camera-splattering head-shots, Ayer gives his flick the feel of a Saw movie. Only the carnage-filled shootouts (which are equally gory) make it clear that pulpy action is the movie's opening weekend box office goal.
Like Ayer's other work, Sabotage's best moments come from the black-comic camaraderie that exists between men and women who rely on each other to survive. When the team acts together, Ayer's you-are-there perspective does a good job of pulling you into their paranoid headspace. Even the quieter give-and-take between Williams (saddled with a terrible accent) and her partner, Harold Perrineau, has an offbeat intimacy that gives the movie some unexpected texture.
Unfortunately, just as Sabotage settles into any kind of character groove, it devolves into more generic action, more silly shocks and a twist ending that's as anti-climactic as it is nonsensical. Living up to its title, the movie can't seem to help but shoot itself in the foot.
Sabotage is rated R and has a running time of 109 minutes.