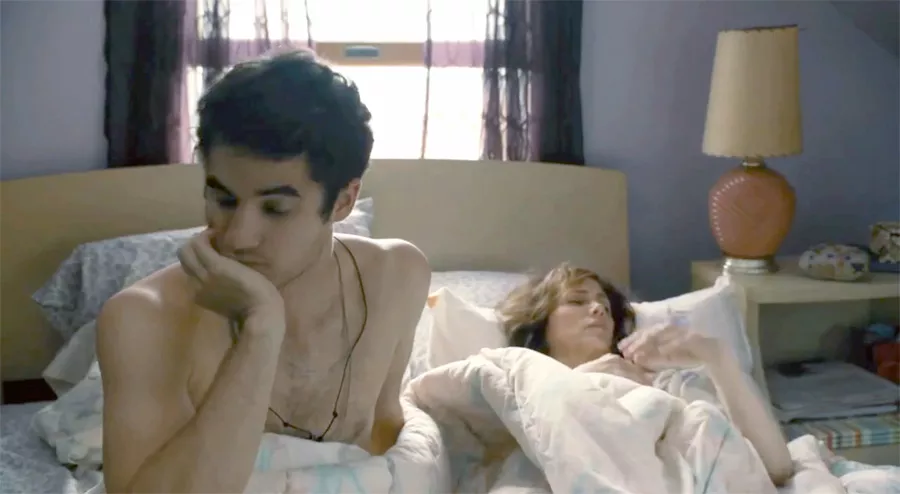 Girl Most Likely ½ C-
Once upon a time, filmmakers Shari Springer Berman and Robert Pulcini made a nifty little indie called American Splendor. It wasn't a particularly great flick, but it had a fascinating subject ¾ disgruntled comic book auteur Harvey Pekar ¾ and featured a pair of terrific lead performances by Paul Giamatti and Hope Davis.
Since then, little has convinced me that this directing duo has any real cinematic mojo. Their follow-ups were The Nanny Diaries and The Extra Man, quirky but shallow doo-dads that were improved by their casts ¾ but not by much.
Girl Most Likely (formerly titled Imogene) follows a similar trajectory. On the one hand, Berman and Pulcini have secured the sterling comic instincts of Kristen Wiig in their lead role, and attracted a supporting cast of more-than-capable veterans, including Annette Bening, Matt Dillon and Bob Balaban.
On the other hand, Michelle Morgan's script is so painfully predictable, so embarrassingly wit-free and so willfully offbeat that you can't help but wonder what incriminating photos Berman and Pulcini possessed of Wiig and her co-stars that they were able to shanghai this type of talent into a hackneyed sitcom of an indie.
Imogene (Wiig) is a failed playwright and bitter arts section blurb writer who loses her job and boyfriend on the same day. Desperate to keep her beau, she stages a suicide attempt, forcing her high-society frenemy (June Diane Raphael, who seems to have made a career of this kind of role) to call 9-1-1.
It's here the sitcom gears click in as Imogene is remanded into the custody of her tacky, gambling addict mother Zelda (Bening), and forced to move home to ¾ gasp! ¾ New Jersey; here, mom's weirdo boyfriend (Dillon) claims to be a CIA assassin and her schlubby, mollusk-obsessed brother (Christopher Fitzgerald) struggles with basic human interactions.
Oh, and there's a hunky border who's moved into her old bedroom (Glee's Darren Criss) and makes a living as a Back Street Boys sing-a-like in a '90s music revue.
Girl Most Likely is the kind of film where awkward retro names abound and a character walks around in a wetsuit because he's been hit by lightning so many times. It's all so wacky it must be funny, right? Hardly. What makes the whole enterprise bearable is Wiig's impeccable comic timing.
With only a few features under her belt, the former SNL actress is already an old hand at playing the neurotic ugly duckling who comes into her own. Wiig instinctively knows how to explode a joke then retreat into understated sincerity at just the right moment. For instance, despite being buried beneath a pile of ludicrous comic affectations, Imogene's relationship with her brother comes off as both sweet and believable.
The rest of the cast ranges from likeable to serviceable. Dillon, whose silver screen workload has been light as of late, is practiced at playing the comically clueless creep that Morgan penned for him, spouting off about his samurai skills and shadowy past. It's never funny, but he at least gets points for his commitment to character.
Inevitably, Imogene not only learns to get over her embarrassing family's low-rent sensibilities but to appreciate them for their good-hearted selves. Oh, and she falls in love with the handsome lodger. Ho-hum. It's rom-com connect-the-dots with a splash of Sundance zaniness to distinguish it from the latest Kate Hudson/ Katherine Heigl dud. A final cameo by director Whit Stillman only reinforces how tragically far indie cinema has fallen since the deadpan director's 1990s heyday.
There's a potentially interesting third act detour where Imogene tracks down her long-absent dad (Balaban), but neither Morgan nor Berman and Pulcini know what to do with it. The interlude plops down into the plot for 10 or so minutes then evaporates as if it was never there.
Yeah, Imogene's journey has more than a few thinly veiled references to The Wizard Of Oz, a tale she petulantly criticized as a child. Other than the trite message that "there's no place like home," Morgan fails to give her thematic conceit any substance. Girl Most Likely is as empty as the Scarecrow's head and as hollow as the Tin Man's chest.
Girls Most Likely opens in theaters on Friday, July 19 and is rated PG-13 with a running time of 103 minutes. Click here to see the trailer.