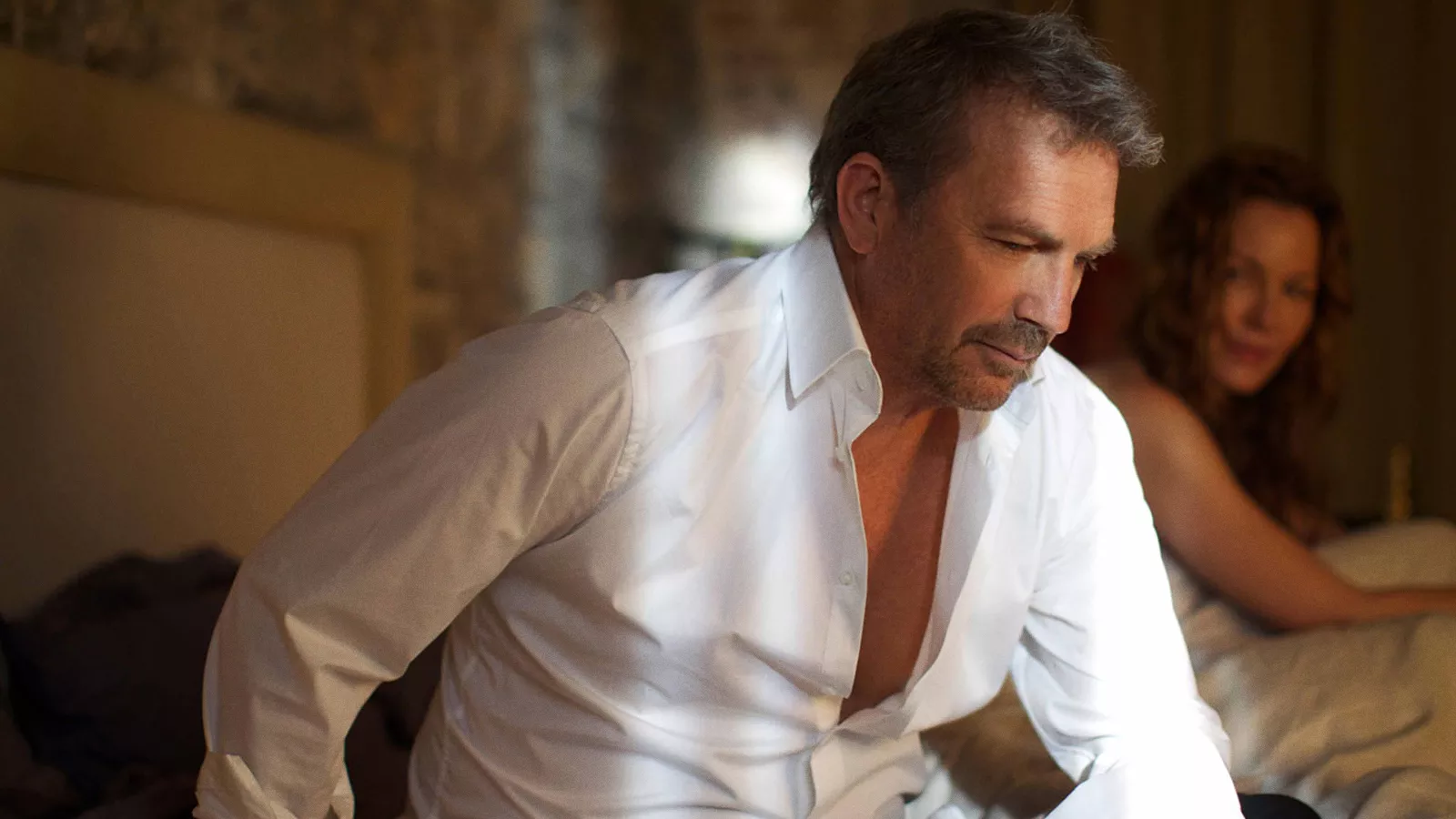 3 Days to Kill | C+
Ok, which one of you jokers asked for the Kevin Costner action hero revival? A twinge of nostalgia may ripple through folks at the memory of the former box office titan's late '80s glory days, until you recall the joyless self-seriousness that crept into his performances after the success of 1990's Dances With Wolves convinced Costner he was an auteur. Rising pomposity led to expensive, critically reviled disasters like Waterworld and The Postman, bombs that temporarily sent the star to movie jail. Subsequently, he has turned to smaller-scale character parts, playing washed-up lotharios and crusty old sages, as in The Upside of Anger, and these roles seemed better suited to his casual style than swinging over moats as Robin Hood.
Though Costner never really went away, his recent output was so under the radar that when he popped up last as Clark Kent's farmer dad in last year's Man of Steel, mainstream audiences and casting directors treated him like a shipwreck survivor at long last returning to land. So here comes a rebooted Costner, stepping into the lucrative over-the-hill secret agent genre, a form popularized by peers like Bruce Willis and Liam Neeson. Not coincidentally, this rehab effort was produced by Luc Besson's EuropaCorp, the French action grind house behind the Transporter and Taken series.
Here, Costner stars as Ethan Renner, a veteran CIA field operative who can dispatch waves of terrorists, but can't handle real intimacy. The opening sequence, where Renner awkwardly attempts to phone in a birthday greeting to his estranged daughter while in the midst of a huge gun battle, sets up the running gag of blithely juggling domesticity with extreme violence. Turns out that the veteran hit man has lost a step due to a kind of movie-universe- brain-cancer that's only symptoms are a cough and bouts of dizziness that only seem to happen when he's got the lead baddie in his sights. True to tropes, our boy is ready to hang up his pistols and spend his remaining quality time in Paris with ex-wife (Connie Nielsen) and their smart, pouty teenage daughter Zoey (Hailee Steinfeld of True Grit). But first he's got to pull off one last big job. Renner's leggy blonde company handler (Amber Heard) dangles a magical, experimental, cancer antidote, in exchange for knocking off a dangerous menace called "The Wolf" along with a few dozen of his henchmen. Seems simple enough, but dammed if those pesky family issues keep getting in the way of cracking skulls.
I'm still not sure if director "McG" is an actual human or a douchey computer algorithm designed to make every shot look like a fog machine humping a lighting rig. He does have a knack for staging fights, and gets a lot out of the Paris locales, but it takes a real creep to make the City of Lights look bad. Less solid are the many attempts at sentimental drama, though Steinfeld is very appealing, and when the listless Costner actually rouses out of a stupor, there's some real chemistry. Of course, as soon as real feeling creeps in, we get a scene like Costner torturing a stoolie with a car battery, while also pumping him for parenting advice.
As charming as some of the daddy/daughter stuff is, it's anchored by truly incomprehensible spy game antics. There is a bit of casual brutality, but the movie lacks the knuckle-dragging, jingoistic charge of the Taken series, as the villains here are vaguer euro heavies. There are some Russians and a German or two, based on the dodgy accents. What is the villain's plan? And more importantly, with her dominatrix heels and wigs, what movie does Amber Heard think she's in?
The cagey pro Costner always knows the score, however, even if it's hard to distinguish the character's listlessness from the actor's boredom with the material.
3 Days to Kill is rated PG-13, has a run time of 113 minutes and is in theaters now.