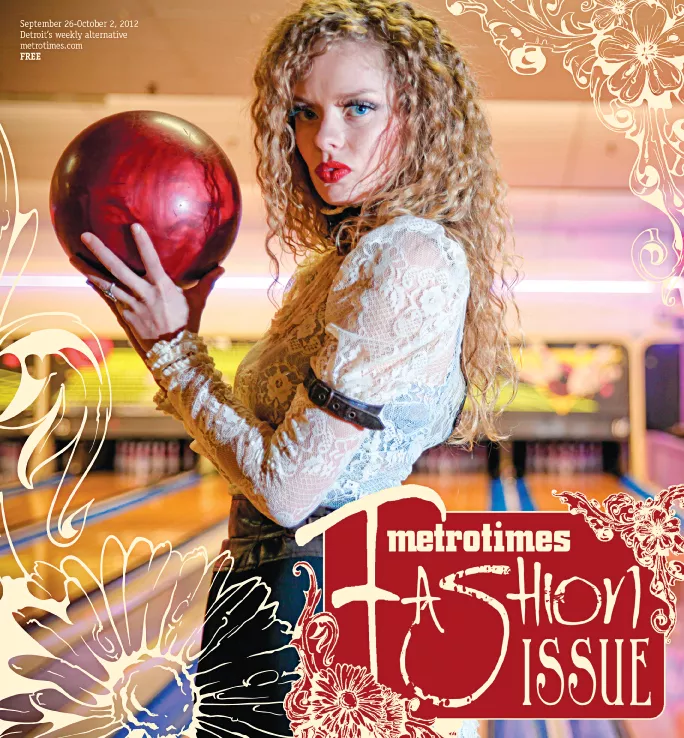 Photos by Esther Rubyan
Styling and wardrobe supplied by Dan Tatarian
Text by Michael Jackman
All apparel used in this shoot provided and styled by Showtime Clothing, 5708 Woodward Ave., Detroit; 313-875-9280; showtimedetroit.com.
Special thanks to Dan Tatarian of Showtime Clothing for apparel and styling; to Dave Zainea, owner, and Megan, bartender, at Majestic Café (4124 Woodward Ave., Detroit; 313-833-9700; majesticdetroit.com) for use of the Majestic Complex, and to Joe, owner of Duly's Place (5458 W. Vernor Hwy., Detroit; 313-554-3076) for use of the lunch counter.
A big and heartfelt thanks to an amazing group of models, including musician Amelia, musician Cait Ash, Myranda Alexiis Barcey, Samantha Curry, Michael Dew, Kory, musician Dale Robertson and Jason Schramm of Detroit Yoga.