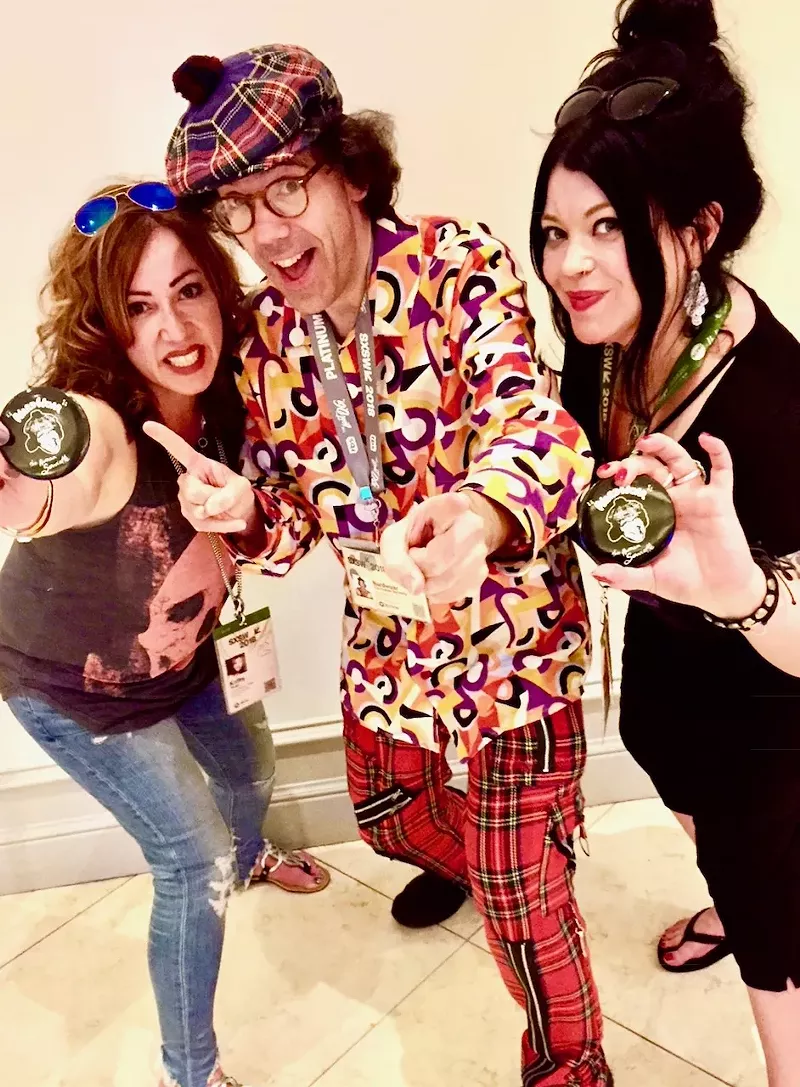 So, straight off from the airport, Ride Austin was a nice find. A nonprofit ride share "built for Austin by Austin." A round trip to the Hilton Austin was $20 – we used it four times, and met some cool locals. It's free for vets, which is another pretty awesome thing, and customers can request a U.S. veteran driver. It would be pretty great if Detroit had something like this to compete with Lyft and Uber. Two thumbs up.
South By Soup Fest — this is the kind of watershed moment that happens at SXSW. We popped into Guero's in the South Congress area of Austin to see what was going on, and Frank Turner was playing. This guy sells out the Fillmore, and here he was, playing a little outdoor fundraiser for Caritas' Community Kitchen. He has 314,000 likes on Facebook, and he was playing what amounted to a backyard party. Many Guero's margaritas were purchased. Try the queso. Another two thumbs up.
So, Nardwuar. Have you heard of this guy? He goes by The Human Serviette, which means a table napkin in the U.K. Anyway, there he was, in our Hilton elevator, in his plaid pants and tam o'shanter. Turns out he's a big
Metro Times
fan!
"One of the few alternative news weeklies left," he told us. "And I totally love the in-depth interviews." We took a picture with him, and found out after the fact that he has over 137,000 followers on Instagram. Here is his website:
dootdooladootdoodootdoo.com
. We are not kidding. Go check him out.
So, Moonwalks. We took a Ride Austin car three miles off the SXSW footprint to a one-story purple building in East Austin called The Electric Church. This place got the "Best Cult Compound" award from the Austin Chronicle in 2017. It was the kind of gig where Moonwalks were onstage, and the next band was opening the side door right next to the stage to load in. You know what we're talking about. Old picnic tables, three rusted lawn chairs, one bathroom.
Moonwalks are psych-rock, surf-rock, and space-rock rolled into one. They have crazy good timing and tempo change-ups. Jim Diamond recorded them in 2014, and they've been touring their asses off in the U.S. and Europe while wearing glam outfits circa the 1970s. We became instant fans, and the 100 or so offbeat hipsters who were there did too.
As for the Accidentals, they played Trinity Hall aka the Sony Lost in Music Showcase. Man, they had harmonies for days. Billboard named them a breakout band at SXSW 2015,
Huffington Post
put them on their "Sweet 16 of 2016." Yahoo named them a top 10 bands to watch in 2017. We were totally into the awesome nerd-tastic Harry Potter wand touch at the end of their set. The crowd went wild. Multiple cameramen and videographers did the same. And so did we.
As for the food, we ate delicious barbecue at Ironworks. We snapped up lobster rolls from the Happy Lobster food truck. We noshed on giant egg rolls from the Angry Egg Roll. Rachel Ray served up Detroit coney dogs courtesy of King's Hawaiian at her annual Feedback House, along with some truly terrific music. BMI offered up fantastic breakfast tacos on the lawn of the Four Seasons hotel, with a side of talented acoustic artists. Coke came to the table with their "House of Because" — and brought flavors like mango, ginger lime, and feisty cherry. Trust us — you will not go hungry or thirsty at this festival.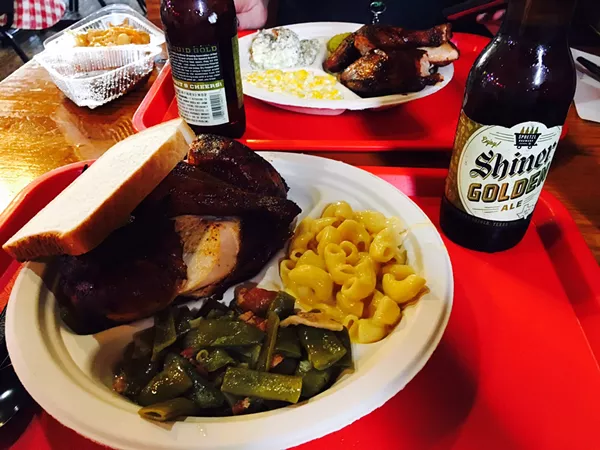 Final words: SXSW has definitely morphed over the years. It can be pricey. It can be chaotic and confusing without some guidance. But, Austin is a welcoming and quirky host, and treasures are to be found at every turn.