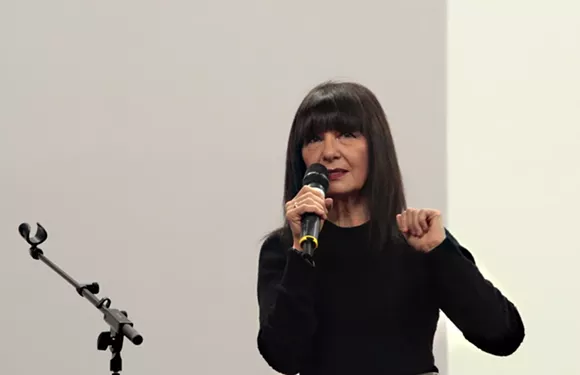 This is a real treat,
this here event at MOCAD this evening.
RoseLee Goldberg is not only the author of
the
book on the history of performance art (
Performance Art: From Futurism to Present
) and the founder of the non-profit Performa, but she ran
the
primary spot in the U.S. for experimental, interactive and cutting edge music, performance and visual art at one of the most interesting times and places to have done so. (She wa a curator at The Kitchen in New York City in the 1970s).
This means she's both the Sam Phillips and the Susan Sontag of performance-based art.
OK, that was hyperbolic, but I am describing an event happening in mere hours from now and there are bits of snow flurries happening outside your door right now, so that's my try to get you up and out of the door. It's just $5 suggested donation.