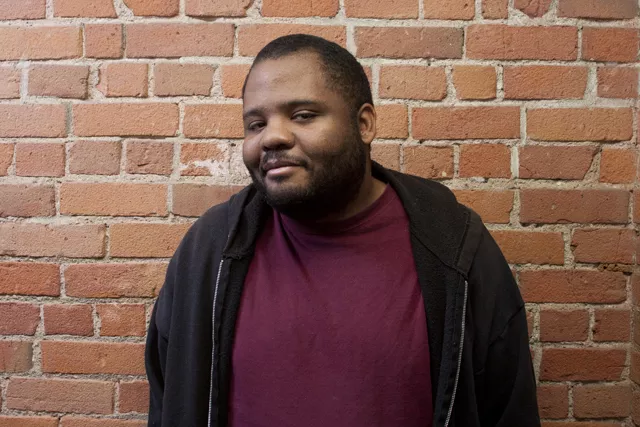 These two words are the cornerstone of improv: "Yes, And." Your scene partner introduces a premise, and you build upon that premise. You "yes, and" it. So, whenever I meet someone new or run into someone I haven't seen in years, the recent past comes up and this exchange inevitably happens:
Them: "You lived in New York and wrote and performed comedy?"
Me: "Yes, and I moved back to Detroit a couple years ago."
This is when they break that all-important rule. That's when they negate the premise. They can't believe this new information I've added to our scene. "Nobody would leave New York City!"
"Why?" they ask incredulously. Why would you leave New York City? There're a number of reasons. Mainly, the three Rs: rent, rats, and (an all too steady diet of) Ramen. However, these aren't the reasons I left. To my 24-year-old brain, that was part of being an artist, man! That was living the dream!
No, I came back simply because I love Detroit. I came back because there's a thriving creative community here. I can write and produce comedy here because I love it. It's not a means to an end here. Would I like a nice, fat check for my comedy? Sure, if you're writing them ... but I don't need it. I don't sing for my supper here. I was a machine. I was too busy writing to enjoy writing. I was doing comedy, yet I had the blood pressure of a day trader. 
Allow me to paint a picture of what an average day was like. I'd get up in the morning and go to whatever office temp job I had that week. Being an office temp isn't difficult, but it's a job and it's time-consuming. It had its benefits: Nice, free copiers to print slick, hi-res flyers for the show. Desk phones to make sure the talent I booked was actually going to show up for the show. Then, gentle reader, after the day of clerical work was through, I had to go perform in a show (or rehearse for a show, depending on the night). 
No time to go home to Brooklyn and change, of course. The best way to describe this, if you've never been to New York City: Let's say you work in Midtown Detroit and you have an event in Corktown, but you live in Ferndale. You're probably just going to switch into your event clothes at work, which is what I did. After a show, I'd come home and write. Write long into the night. Then get up and do it all over again. Naturally, if you work in any artistic field, you want to stay busy. But if there's one thing NYC taught me, it's that there's a fine line between being busy and grinding away.
And, oh, the networking. I don't network anymore. I meet people who happen to have similar interests, similar artistic goals, and if I'm lucky, a similar sensibility. 
Tim Kay, of Go Comedy put it like this: "We are forging new territory and being exactly what we want to be. The fact that Detroit isn't a 'hot spot' for comedy makes it all the more rebellious." My thinking is the second car of the same train. Detroit comedy is punk rock. Detroit comedy doesn't ask permission, it asks forgiveness. There's no set hierarchy. There's just a talented community of people doing what they love. Just a couple months ago, I saw a show in a building that used to be a furrier. You had to walk through the old, metal safe door to get to the performance space. That wouldn't happen in New York. There's not enough space, and the rents are too high. We have tons of space here, which can be seen as a negative, sure. It's also a big positive, because, as they say, all the world's a stage. We're Greenwich Village in the '60s — so get in on the ground floor. 
Now this isn't about raising Detroit up by knocking New York down. New York is great. I had incredible experiences there. I made great friends there. The Ghostbusters, Cosmo Kramer and the Cloverfield monster live there. But here's the thing: Detroit is great too. Robocop, Axel Foley and Tim "The Tool Man" Taylor live here! They're both great arts towns, great comedy towns. It's never either/or. It's Yes, And.
Devon Coleman subverted the comedy writer stereotype by leaving New York and returning to college, specifically to Henry Ford Community College. He is currently a Metro Times promotions intern.