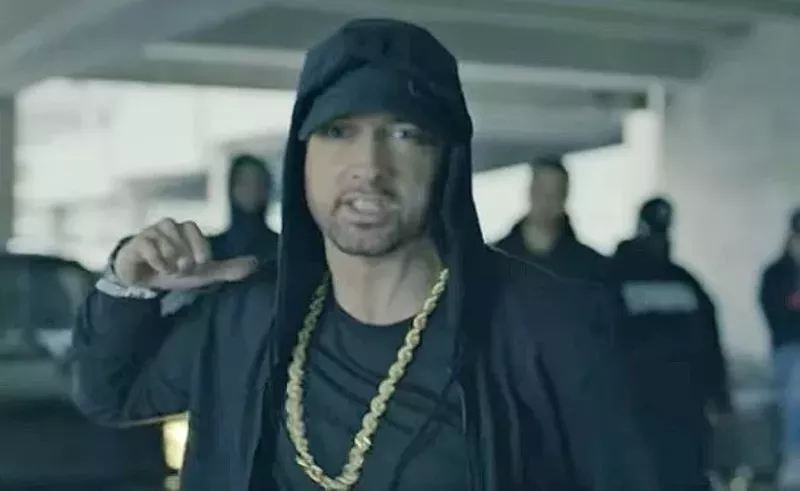 Eminem revealed the track listing for his much anticipated and cleverly
promoted
album
Revival
via Instagram on Tuesday, Dec. 5 and it's sort of totally weird.
The 19-song album opens with
"Walk on Water"
, Em's collaboration with Beyonce which dropped last month and confused the hell out of most everyone. But Detroit's own "Rap God" invites a few more friends of the Eminem show to lend a hand.
Alicia Keys is featured on the track "Like Home," X Ambassadors step in on "Bad Husband," and Em's musical bestie and "Love the Way You Lie" writer Skylar Grey pops up on "Tragic Endings." Seems normal, right?
Then comes Ed. Fucking. Sheeran. That's right. Taylor Swift's ginger-haired BFF and cutie crooner is featured on the track "River." Will it be a heartbroken ballad? An existential rant? Or will they shock us with a totally dark tale of a body washed up in a ravine? What
is
happening here?
Pink, Phresher, and Kehlani also appear on
Revivial.
But guessing by the song titles and the order in which they appear, it's likely that Revival is more of a shady swan song than a rebirth.


Revival drops on Dec. 15.