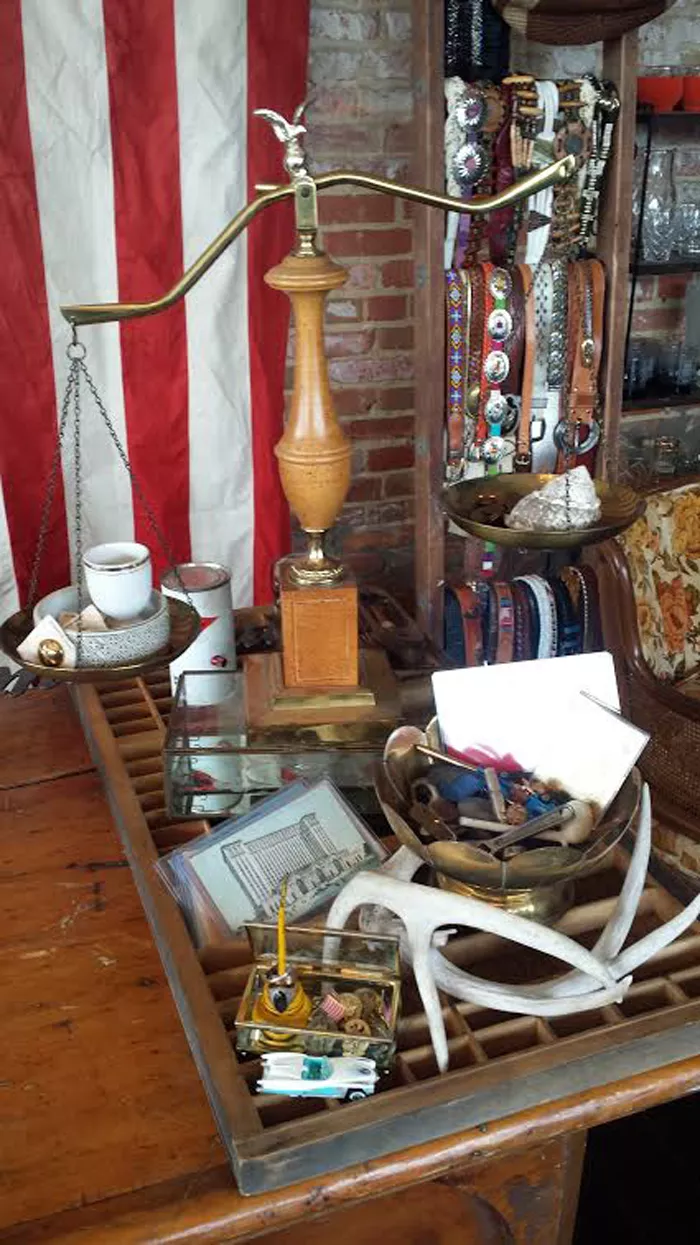 El Dorado General Store | 1700 Michigan Ave., Detroit; facebook.com/eldoradogeneralstore

Hours: Tuesday-Saturday, noon-8 p.m.; Sunday, noon-6 p.m.
Erin Gavle lived the corporate life. She went to school, got a degree, and began her life as a young professional in advertising. She moved to New York and then to L.A. She made good money. And then she realized that working for the man would never, ever make her happy. So she quit her job, bought a van named Betsy, and took a road trip from California to Detroit, stopping in several states along the way, picking up trinkets, clothing, home goods, jewelry, crystals, and anything else that struck her fancy at garage sales, craft fairs, Indian reservations, and thrift stores, all of which would soon become the stock at her brand-new Corktown store, El Dorado.
Thursday, July 17, was the store's first official day open, but if you've walked down Michigan Avenue lately, you might've noticed that El Dorado's doors have been open, inviting shoppers in, for a week or two. We popped in last week, two days before opening day, and chatted with Gavle about the space, what she's selling, and her vision.
Bright and chatty, Gavle told us where she found some of her pieces, and what her plans are for others. While the store is still in the fledgling stage, she says she's hoping to incorporate events in El Dorado's schedule. For now, hours aren't totally concrete, but Gavle will be there most days from 11 a.m. to 8 p.m., with hours changing with the weather.
As for the wares, El Dorado carries an array of items such as brass bracelets, Southwestern-style rings, old American flags, shoes and clothing, home bar essentials, interesting hats, and more.
So what's Gavle's philosophy for what to buy and when? As long as it's beautiful, she says, it belongs. And as long as it's something she personally likes, you'll find it on her store shelves (which she made herself, by the way, with reclaimed wood and the help of a friend).