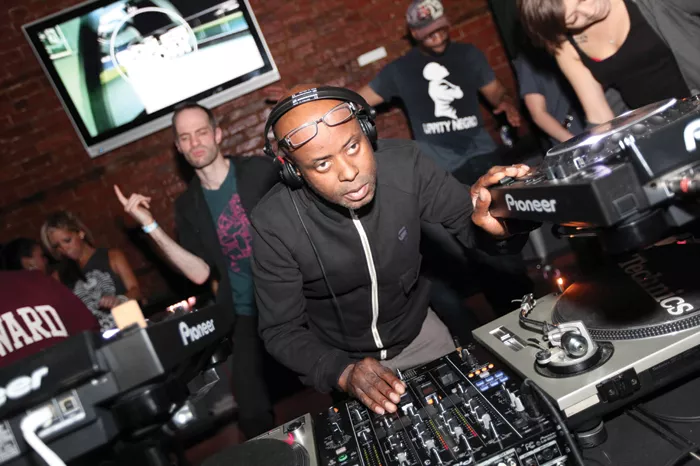 Alice in Chains in Battle Creek
On Tuesday D DAYS road-tripped over to Kellogg Arena in Battle Creek to see legendary grunge rockers Alice in Chains. The band is touring in support of its fifth studio album, The Devil Put Dinosaurs Here. The sold-out crowd was there early for openers Monster Truck, who hail from Hamilton, Ontario. These guys really rock, and warmed the crowd up nicely. AIC stole the show and played a killer set of classic hits, with the crowd going wild during "Man in the Box." Singer and guitarist Jerry Cantrell told the audience that he loves playing Michigan — while lifting a pair of ladies panties off his mic stand. Yes, women were throwing their panties and bras on the stage throughout the performance. Jerry said that throwing these things at him on stage is OK, just please don't throw pennies or drinks. Those are the worst! Who knew the ladies were so wild in Battle Creek? Good times had by all!
Bread and roses
Eastern Market was bursting with metro Detroiters picking up flowers, plants, and other gardening essentials last Sunday, during the market's official Flower Day. In fact, the urban farmers' market may have even broken its record of 200,000 attendees. DDAYS picked up some hanging marigolds and a couple pepper plants, but it was really the people-watching we were in it for. We spotted Jamaican Queens' Ryan Spencer, and he wasn't the only musician around. Steel drummers performed in the streets, and behind Bert's Barbecue Smokehouse we heard the sounds of live music, mixing perfectly with the scent of grilled ribs. Having enjoyed the sights and sounds of the lively market, we were excited to learn that, starting June 1, the market will now be open every Sunday from 10 a.m. to 4 p.m., with Shed 2 housing local food vendors, and Shed 3 featuring weekly entertainment activities, with food trucks congregating outside.
Ain't no party like a Detroit Boiler Room party
For those immersed in electronic music, the phrase "Boiler Room" means more than just a closet or tucked-away chamber in an office; it's the world's leading underground music show. Broadcast live internationally, in cities like Berlin and London (typically at small, intimate venues), Boiler Room is an honor to attend. Many events are invite-only, giving it an air of exclusivity. But don't fret — if you're not summoned, each show is broadcast live in full on Boiler Room TV. Considering it's Movement time, Boiler Room was in Detroit with several broadcasts, but the first was a very private session at MIX with none other than the originator of techno, Juan Atkins. Also included in this edition were Thomas Barnett, Ron Cook, D-Wynn feat. R-Tyme and Norm Talley — a lineup that would send any Detroit techno fan into pure bliss. The party was hosted by one of the city's first electronic music promoters, Adriel Thornton, and we spotted many industry professionals vital to the city's rich techno history (both past and present), such as Craig Rathwell, Ted Krisko, Tom Linder, Alvin R., Ernie Guerra, Justin Grose, Bryan Jones and Hugh Cleal. We also spotted Roula David of Red Bull, another important fixture in Detroit. However, let's not forget the party people who were in attendance, the ones who help make events like this pop — Jose Portillo, Megan Witte, Tara Lynn, Ariel Klein, Mackenzie Pollack, Jeff Tabb, and Lauren Velluci, to name a few — yeah, we saw your dance moves (as did everyone watching from home).