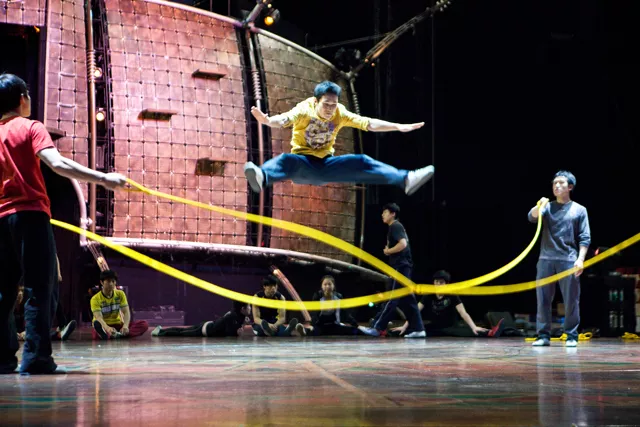 What's it like to experience Cirque du Soleil from rehearsal to show? View this slideshow by our Velvet Rope photographer, Joshua Hanford (for the rehearsal), and (for the show) Ken Cadel, one of the top contributors to our Motor City Seen project.
Cirque du Soleil brings some Eastern influence to bear on its body-bending spectacle in its latest arena production, Dralion, which blends ancient Chinese circus traditions into its signature eye-popping acrobatics in a show inspired by Eastern philosophy's "perpetual quest for harmony between humankind and nature."
Through Sunday, Feb. 20, at Joe Louis Arena, 600 Civic Center Dr., Detroit; info at 313-471-6611 or olympiaentertainment.com; $38-$103.
Get the flash player here: http://www.adobe.com/flashplayer