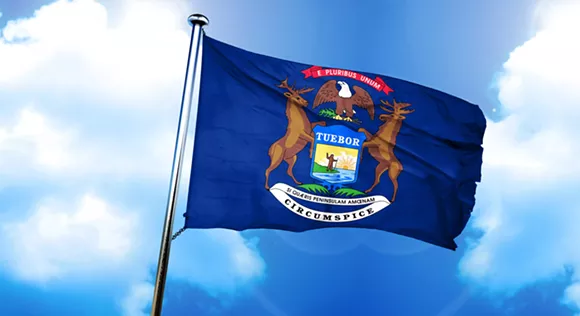 It's Michigan's birthday. Happy birthday, Michigan.
On Jan. 26, 1837 —180 years ago — Michigan became the 26th state in the Union and while that info is inherently boring, what is not boring is this list of 180 reasons to love Michigan, which was compiled by DTE.
Some of the best reasons include that Michigan is home to the
only international wild life refuge in North America
, that it's the only place in the world where
one can go fowling
, the DIA,
Paczki Day
, the
Woodward Dream Cruise
, Detroit's
Eastern Market
, the metro Detroit area's large Arab American population, Vernor's Ginger Ale, and more.
You can read the whole this
here
.