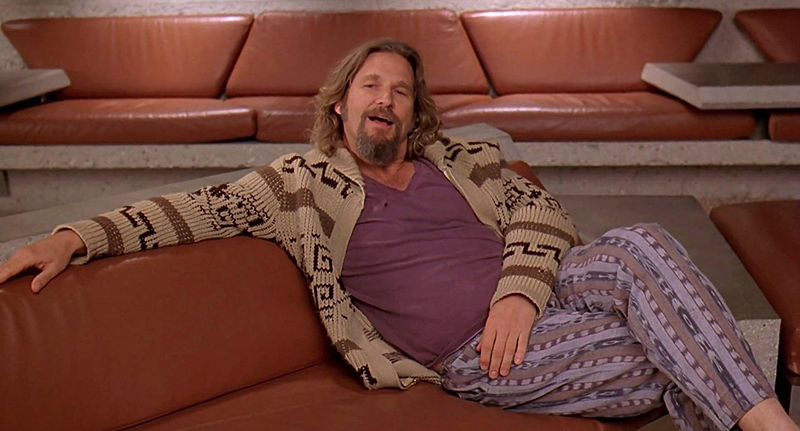 It's hard to believe the Coen Brothers' cult classic
The Big Lebowski
is now probably officially older than
Logjammin
star
Bunny Lebowski
.
The second annual Dude Fest at Tangent Gallery will celebrate 22 years of the Dude, his Dudeness, El Duderino, and the best movie about a rug ever made. Also one of the most quoted, beloved, and whacked-out cinematic slacker misadventures of our time,
The Big Lebowski
ignited a joint that blazes on, man.
The Dude Fest
will offer Maude-inspired art performances, sexy bowling-ball shining and costume contests, and, according to the event description,
a rug to tie the whole room together
. One of the most iconic elements from the film — aside from Donny (
RIP
, but also,
"shut the fuck up"
) — is the score, which is why Dude Fest has enlisted some live music to set the scene. Germany's Throbbinnoggin will perform as the Nyllists, and underrated Detroit prog-rock seven-piece
Earth Engine
will perform as themselves, you know, for your very own
gutter-ball dream sequence
. DJs Dude and Walter will also spin tunes you can
drop a joint on your crotch to
.
Doors open at 8 p.m. on Saturday, March 7, at Tangent Gallery; 715 E. Milwaukee St., Detroit; 313-873-2955; tangentgallery.com. Tickets are $10.


We have a new events newsletter! Find out the best things to do in the area every Thursday morning in your inbox.