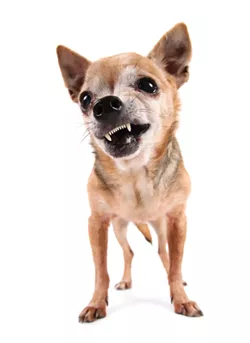 The United States Postal Service is hoping to create awareness about an important issue disguised as a stereotype: Dogs biting mail carriers.
According to reports released by the organization, dog bites are on the rise and Michigan dogs are doing a lot of the biting.
In 2016, mail carriers reported 6,755. That number is 200 north of the 2015 report. Two hundred and twenty-five of those attacks took place in Michigan. Few will be surprised that the majority of those attacks happened in the city of Detroit — 48 to be exact. That high number lands the city smack dap in the middle of the top ten list of cities that report the most dog bites.
1. Los Angeles (80)
2. Houston (62)
3. Cleveland (60)
4. San Diego (57)
5. Louisville, Ky. (51)
6. Detroit (48)
7. Denver (47)
8. Chicago (46)
9. Indianapolis (44)
10. Minneapolis (43)
According to an
NPR.com
article, the postal service issued some advisories to help keep their mail carriers safe. Those include moving your dog to another room when mail is being delivered and registering your dog on USPS.com to let the mail carrier know to take extra caution when delivering the mail.