A mysterious "major cable network" is
calling for entrepreneurs
apparently.
We got notice of this via
an e-newsletter from the Detroit Young Professionals organization
, and honestly I'm not sure what to make of it.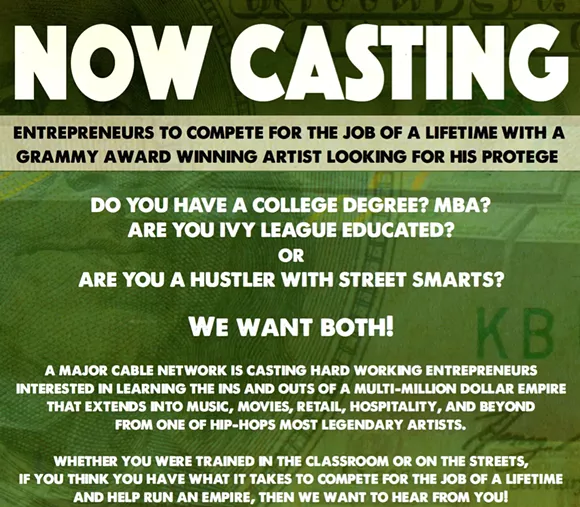 According to the site, whoever is chosen will be a protege to a Grammy award-winning artist, and will get an in to a "multi-million dollar empire that extends into music, movies, retail, hospitality, and beyond from one of hip-[hop's] most legendary artists."
The agency puting this call out is called Iconic Casting, and they have credits going all the way back to 1997, with highlights such as seasons 1-3 of
Rock of Love
, and
I Want to Work for Diddy.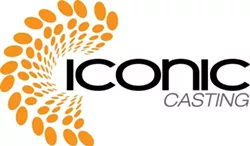 Is this a predatory casting looking to chew up and spit out a young hopeful? Is this just really odd advertising? Does this actually reflect how legit whatever this project is? Is P. Diddy/Sean Combs/Puff Daddy just getting lazy now?
Whatever it is, the questions are pretty standard for an alleged "dream job." It's basic stuff about goals and achievements and life moments. They want pictures though, so I guess whoever gets chosen has to look good.
I'm guessing this hip-hop legend is either Nelly, someone in Naughty by Nature, or T.I., but I've got a weird gut feeling that it's Lil Wayne.
Who do you think it is?