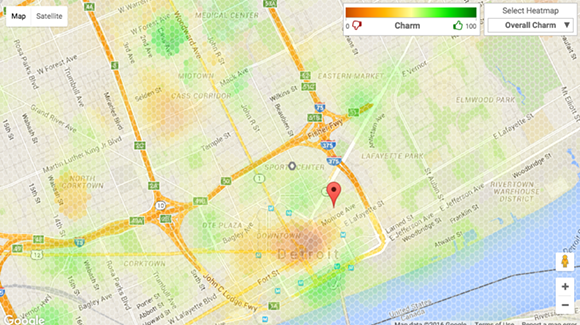 According to dictionary.com, the word charming means to be delightful and pleasant. Our friends at
RentLingo
created a heat map tool called the "Charm Index" to show mere mortals like us where the most "charming" places to live are.
The Charm Index is gauged by how charming the neighborhood is: i.e. local businesses like coffee shops and book stores, crime rates, and local lifestyle perks like bike trails and gyms. When you look at the map, the most charming areas are green, and the non-charming areas are red.
According to the map, the most charming places to live are Royal Oak (no surprise there), Grosse Pointe Park (obviously), Wyandotte, Islandview, and Oak Park.
There's nothing wrong with living in Royal Oak, but we were surprised that the up-and-coming neighborhoods like Midtown and Corktown were not deemed as "charming" as these other neighborhoods, since they're booming with restaurants and cafés, but we digress.
So if you're looking for a cool, hip, and charming place to live, check out the Charm Index
here.